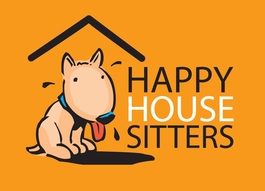 Happy House Sitters is a country dedicated house sitting website servicing Australian home owners.
Est 1999, now 21 years helping Australian home owners connect with house and pet sitters, Happy House Sitters have a loyal following of Australian home owners.
Until February 2020 (when covid-19 brought the world to a standstill) Happy listed around 900 house and farm sitting jobs Australia-wide. 
BEST TWO FEATURES
BEST FEATURE 1:  Happy offer sitters the option to try-before-you-buy with their unlimited Sitters FREE Trial Membership. 
This free membership enable house sitters to register, write up their Profile and receive daily Alerts as new house sitting jobs are listed in areas of interest on dates they want to 'sit'.
House sitters who are registered on Happy's free Trial Membership have an advantage over those who are not, because Alerts make it possible to apply for house sitting jobs, faster.
Alerts give happy house sitters the edge because they're notified when house sitting jobs are listed that match their specified preferences. Because the time-consuming job of writing up a profile description and uploading photographs has already been done, it's then quick and easy to upgrade to Full Membership and apply.
Our Top 5 Tips for House Sitters go into detail about the importance of applying fast, and applying well.
---
BEST FEATURE 2:  Happy House Sitters offer the best customer service of any house sitting platform on the planet!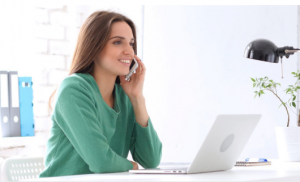 Co-owner Ruth takes calls 8am to 8pm EST 7 days a week.
A real person, Ruth is not always available, in which case callers are asked to leave a message.  Ruth responds to messages promptly, usually within four hours.
To be able to speak with a person in this day and age is rare. Being able to speak with the co-owner of the business is remarkable!
---
UNIQUE FEATURES
UNIQUE FEATURE 1:  Happy House Sitters give house sitters the option to suspend membership when not in use. This means a membership can last 2, 3 even 4 years!
There is no limit to how many times or for how long a membership can be suspended.  This feature is available on both the 12 and 18 month membership Plan.
THE BENEFIT:  This Suspension of Membership feature is unique to Happy House Sitters – perfect for people who, for any number of reasons, may not be looking for houses to 'sit' in Australia for a period, for example, they may decide to rent for a while.
---
Editors' Note:  This feature has been very welcome over recent months when house and pet sitters have been limited on how far afield they can travel in Australia because of the pandemic.   Hundreds of very happy house sitters have been able to suspend their membership until movement restrictions ease. 
---
UNIQUE FEATURE 2:  House Sitters' profiles shows the Preferred Locations in which they're seeking houses to sit.
THE BENEFIT:  Helps home owners identify and contact house and pet sitters who want to sit where they live.

This feature saves both parties time, effort and angst. Home owners are less likely to waste time contacting house sitters who have no interest to sit at their location, and house sitters don't have to tell hopeful home owners they're not interested.
COMMON FEATURES of the world's  TOP COUNTRY DEDICATED HOUSE SITTING WEBSITES
Happy House Sitters allow Australian Home Owners to join and connect with House and Farm Sitters, for FREE.
Jump to our Top 5 Tips for Home Owners -Find House Sitters for home and pets.
House sitters can browse details of ALL house sitting jobs without the need to provide an email address. As with all house sitting platforms, house sitters need to register to connect with home owners and apply for houses sitting assignments.
WHO ON EARTH is ROBI?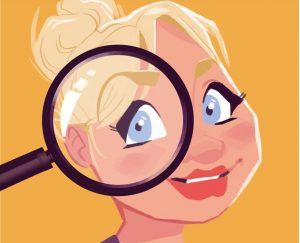 In the course of 9 years full-time house sitting, Robi has been a member of every house sitting website on the planet.
Housesitting as a lifestyle choice from March 2011 to Feb 2020 Robi connected with 300+ home owners to complete 90+ first time house sits and numerous repeat sits.  During this time she detected vast differences between the best and not-so-good house sitting websites.
Knowing choice of house sitting website can be a game changer, in 2013 Compare House Sitting® was launched to monitor, compare and review house sitting websites and point people in the direction of the platform best for their circumstances.
⇒Compare features side-by-side of the best house sitting websites for Australia.
⇒ Not sure what house sitting is, exactly?   We go into detail, here. 
COPYRIGHT Robyn-Lea Schulz © 2019-2020 All Rights Reserved 
FOOTNOTE 1:  Use of the term "Best" is not a product rating and is subject to our General Disclaimer.