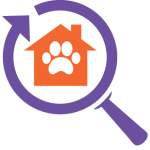 Why settle for a product that's only second best when you can find the best house sitting website for your needs?
WHY Mindahome?
Est 2004 Mindahome is Australia's fastest growing house sitting website.  At AUD59 annual membership for House Sitters and FREE membership for Home Owners, Mindahome offer Unbeatable Value!   Mindahome consistently list more house and pet sitting jobs Australia-wide than any other house sitting platform on the planet – save one.
BEST TWO FEATURES
With a cleverly designed interface created from a customer perspective, the Mindahome platform is widely recognised as one of the most intuitive, easy to navigate, house sitting websites in the marketplace.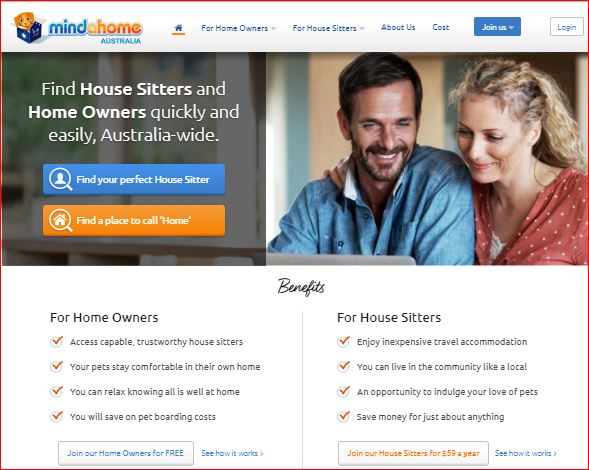 Mindahome list at least 900 'active' house and pet sitting jobs all year around.  This number can double during peak house sitting season.  At AUD59 annual membership for house sitters and FREE for home owners, Mindahome offer unbeatable value!
UNIQUE FEATURE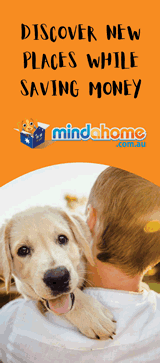 At the start of each month Mindahome issue a monthly eNews.  Jam packed full of useful information, helpful tips and What's On around Australia, Mindahome Newsletter is available to both members and non-members.
The Benefit
Every month, receive up-to-date news to your Inbox of the house and pet sitting environment in Australia.  This is important, because things change depending on time of year.  For instance, in the winter months, tens of thousands of Aussie home owners who live south of the Tropic of Capricorn leave home to travel – either to warmer climates in Northern Australia, or overseas.
COMMON FEATURE
Home Owners pay nothing to join and connect with registered House Sitters.  FREE home owner membership is a common feature to each of the best regional sites for house sitting Australia, UK, USA, Canada, Mexico and New Zealand.
Global sites House Carers and MindMyHouse also offer FREE membership to home owners.  Every other house and pet sitting website that offer opportunities world-wide require home owners to pay to connect with registered house sitters.
ROBIE'S RECOMMENDATION
With a user friendly interface that is intuitive and easy to navigate, Mindahome is recommended for people for whom ease of use is important.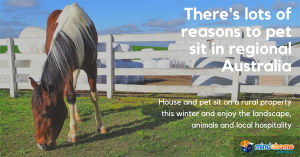 Mindahome is recommended for house and pet sitters who want a wide selection of both house sitting and farm sitting opportunities, Australia-wide.
Mindahome is one of the four best sites for house sitting Australia.  Here we explain the five qualities that differentiate the Best house sitting websites from the Others.
Who on earth is ROBIE?
In March 2011 Robyn-Lea Schulz discovered the practice of housesitting "as a free service between people who co-operate for mutual benefit, not financial gain".  Since then, she's adopted house and pet sitting as a lifestyle choice. Over the past eight years she's connected with more than three hundred home owners on nine house sitting websites, met with hundreds of home owners and renters, and completed over 80 house sits.  From this experience she has learned that not all house sitting platforms are created equal!   You can read her house sitting story, here.
WHY COMPARE HOUSE SITTING WEBSITES?
Est 2015 Compare House Sitting® is a WORLD FIRST – the ONLY resource dedicated to monitoring and reviewing house and pet sitting websites.  Our goal is to point people in the direction of the ¹best house sitting websites so they avoid time-wasting trial and error and the frustration of things not working as expected.
COPYRIGHT Robyn-Lea Schulz © 2019+ All Rights Reserved
FOOTNOTE 1:  Use of the term "Best" is not a product rating and is subject to our General Disclaimer.