I 

M 

A 

G 

I 

N 

E  

if  you could….
Save money for a first home deposit
Avoid the daily commute by living close to work
"Earn" free Christmas holiday accommodation 
Live-like-a-local before deciding where to settle
Travel more often, or stay somewhere longer.
Take a break from the rigours of the road by house sitting
Find a home-away-from-home while travelling the world
Take 'time out' to pursue personal goals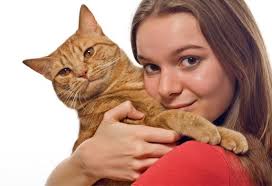 Yes you can!
More and more people are discovering they can achieve life goals by house and pet sitting.  Travelers include house sitting in their accommodation mix so they can travel longer or more often. People are house sitting to 'earn' a break away-from-it-all, or to study in a different town or city. Others are long term house sitters, choosing the house sitting lifestyle over working long, strenuous hours just to keep a roof over their head.
Join us on FaceBook and meet people out there doing it, every day.
Houses to 'sit' are available world-wide
There is a fast growing network of homes in all corners of the globe looking for house sitters to come & stay, for FREE.  No money changes hands, because house sitting is the mutual exchange of goods and services between people who co-operate for mutual benefit, not financial gain. House sitters get to live for free and explore a new area, city or country. Costs are kept to a minimum because house sitters have use of a full kitchen. Some home owners even allow house sitters to use their vehicle. House sitters and home owners meet in the secure, online environment of a house sitting site. House sitting websites succeed beautifully in matching house sitters with home owners: whether around the corner or on the other side of the world.
IMAGINE….free Christmas holiday accommodation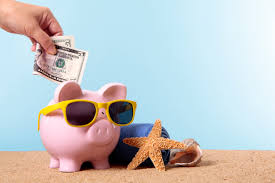 Imagine how much more you could do if your holiday budget was free of accommodation costs? These are just two of the hundreds of house sitting jobs on offer over the Christmas period.
"Enjoy a holiday by the sea. We need house sitters to care for our four bedroom seaside home over Christmas 2017.  Lovely coastal walks, lovely pets to mind. Some gardening required. Families welcome." And "My fiancé and I are returning home to the UK to be married on Christmas Day. We're looking for a trusted house sitter (or two) to care for our inner city apartment and very spoilt pussy cat for a month".  Learn how to Apply for House Sitting Jobs with Confidence.
Hundreds of house sitting jobs published every day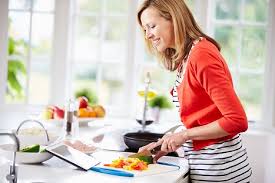 Every single day, in all corners of the world, home owners advertise for house sitters to come and stay, for free. House sitters "earn" free accommodation by living in and caring for homes, properties and pets in the home owner's absence. House sitters decide what house sits to apply for – where, when, how long, type & breed of pets, or no pets at all.  Browse available house sitting jobs in Australia or World-Wide.
Pets or no pets?
Home owners without pets engage house sitters for all sorts of reasons: to water plants, mow the lawn, clear the mailbox of post & periodicals. Live-in security is a major reason people engage house sitters, particularly over holiday periods of Christmas and Easter when burglars are busy.Read more
House sitting success starts with choice of house sitting site
But if you don't know the qualities to look for, how can you select a good house sitting site from the others? The growing interest in house and pet sitting is seeing more and more platforms popping up online. But rather than being helpful, the plethora of platforms can be daunting – particularly if you're a newcomer. We compare Features, Functions & Prices so you don't have to!  These are the 'best' sites for Australia & New Zealand and UK, USA & Canada.
What type of people house sit?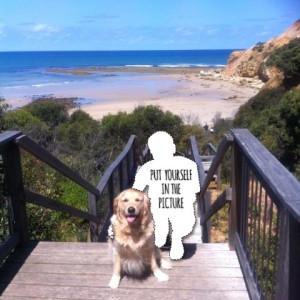 People just like you house sit. There is no "type". House and pet sitters come from all walks of life and are available for a range of reasons. They can be young singles or couples, families or retirees, professionals or home makers, country folk or urban dwellers.  All offer something different.  Home owners needs' vary greatly, and each has clear expectations of what they want from their house sitter or house sitting team. Because of this, all "types" of people are sought for house sitting jobs.  Meet House Sitters here.
Why do people house sit?
More and more people are house sitting to save money for a special occasion, get out from under a burden of debt or to save a first home deposit. Expats search houses to sit so they can live like a local before deciding where to settle. Others seek houses to care for and pets to pamper when life's circumstances change – job loss, relationship breakdown, death of a loved one. People house sit to change their living circumstances for a while: have their own space in a pleasant living environment. Travellers include house sitting in their accommodation mix to travel more often or stay somewhere, longer. Grey Nomads house sit to take a break from the rigours of the road, while location independent Digital Nomads who travel first and work second, seek houses to sit along the way.
What do house sitting jobs involve?
House sitters responsibilities vary enormously – from maintaining house, garden, lawns, pool and pets on a property to caring for a cat and a few potted plants in an apartment. For the most part house sitters are simply required to provide live-in security, water plants, clear the mail box and care for the pets in residence. House sits can be anywhere from a long weekend to twelve months plus, and everything in between.
Who allows a stranger to live in their home?
Home owners the world over are welcoming house sitters into their home. Strangers no longer, house sitters have been interviewed either in person, via phone or by Skype, reference checked and vetted by the home owner well in advance of being given the key to the door. Similar to Air BnB, all good house sitting websites protect the individual's privacy until they decide to share this information.
Could house sitting be for you?
What you make of house sitting is up to you.  For some house sitting is a means to an end, while for others house sitting is an end in itself.  We answer common questions of budding house sitters at Myth Busters:
COPYRIGHT © Compare House Sitting® 2016 All Rights Reserved