It was March 2011 when I first discovered the practice of house sitting "as a free service between people who co-operate for mutual benefit" facilitated by House Sitting Websites.  Since then, I've adopted house and pet sitting as a lifestyle choice, choosing to live in other people's homes, for free, rather than pay a high proportion of my income on rent in Sydney, a city where house prices have gone through the roof.
Over the past eight years I've connected with more than three hundred home owners on house sitting websites, met with hundreds, completed over 80 house sits for the first time and done numerous repeat sits for more than twenty happy home owners.  As someone without a house to call her own but never without a home, who lives for free in beautiful homes in gorgeous locations thanks to great house sitting platforms, fair to say I know a thing or two about which house sitting site is best for house sitting success.
Gidday. My name is Robyn-Lea, and I'm the Founder of Compare House Sitting® Websites.  To date I've been house and pet sitting mostly in my home-town of Sydney, a few long term house sits on the East Coast of Australia, plus a few short sits in the UK.  You can read my house sitting story, here.
Why Compare House Sitting® websites?
Because not all house sitting sites are created equal!
In 2013, on a quest to find the best house sitting assignments for myself and with a penchant for research, I set about doing just that. I compiled details of all prominent house sitting sites, joined most, and monitored the others. It soon became clear that for every good house sitting site there were four full of information that was unreliable, out-of-date, or worse. Some sites overstated their house sitting success by allowing home owner ads to remain listed for years past their due date. Others had very few home owner listings and more house sitters than I could count, plus there were a few dormant sites bubbling along in search engines.  It troubled me that in the ether lurked people happy to accept money from hopeful house sitters knowing they had little chance of ever getting a house to sit. Whereas I knew that by registering with a reputable platform, houses to sit are but a few applications away.
My Eureka moment
Waking early one morning I had a Eureka moment.  Knowing that choice of house sitting site can be a game changer when it comes to house sitting success, I would develop a platform to showcase the ¹best and expose the rest.  Here we share the  qualities that differentiate a ¹good house sitting site from the others.
 Yes you can connect with confidence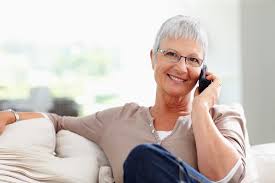 Interest in house sitting is booming world-wide, as more and more people List, Discover and Apply for house and pet sitting positions.  House and pet sitting as a free service is a wonderful thing.  Not only does it save both parties money (often lots of it), but the practice brings out the best in people, whose job is to do the right thing by others.
As passionate advocates for the Trust Economy, of which house sitting is a part, our mission is to help consumers avoid time-wasting trial & error and gain a huge shortcut to the learning curve. We do this by maintaining a watching brief on all prominent house and pet sitting websites.  We compare Fees, Features and Listings of house sitting sites on a regular, ongoing basis.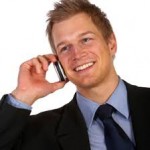 At Compare House Sitting® we're working hard to make sure consumers are informed about house sitting websites in the marketplace. Are they doing a good job? Do they deliver on their promise? Is the site run by real, contactable people or invisible gremlins?
GoCompare the 1best House Sitting Sites for Australia and New Zealand
GoCompare the 1best House Sitting Sites for UK, USA, Canada and Mexico.
History in the making
Est 2015 Compare House Sitting® is a WORLD FIRST, the ONLY resource dedicated to monitoring and reviewing all house sitting websites in the marketplace. The most up-to-date house sitting website comparison on the internet, we collect information from house and pet sitting platforms on a regular basis.  From this rigorous research we know which house sitting websites give the ¹best results, those that don't deliver at all, and everything in between.
Since we first started researching house sitting sites in 2011 we've seen many platforms come and go.  But the ¹best brands featured here have stood the test of time connecting house sitters and home owners in a secure, online environment.  You can count on them to be here for years to come, connecting people and pets – around the corner, or on the other side of the world.
Est 2000 Australian owned and operated platform, House Carers, was the world's FIRST International house sitting website.
Est 1993 as a house sitting Agency to service Australia, in 1998 The House Sitters launched the first Regional house sitting site for house sitting Australia.
Join us on Facebook.  Follow us on Instagram.
FOOTNOTE 1: Use of the terms "best" and "reliable" and "good" is not a product rating and is subject to our General Disclaimer.
Robyn-Lea, Founder Compare House Sitting 2016-2019 All Rights Reserved