It was March 2011 when I discovered the practice of house sitting "as a free service between people who co-operate for mutual benefit". 

The first house sitting website I joined was Aussie House Sitters for house sitting Australia and within days, Andrew and I had committed to 'sit' a home and two beagles for four months.
Buoyed by this success my house sitting buddy and I decided to embrace house sitting as a lifestyle choice, choosing to live in other people's homes for free rather than pay a high proportion of our income on rent.
Since then we've been house and pet sitting full-time, mostly where we live in Australia, plus a few 'sits' in England. Over the past nine years we've connected with more than 300 hundred home owners on 10 house sitting websites, completed over 90 'sits,' and known (and loved) numerous pets.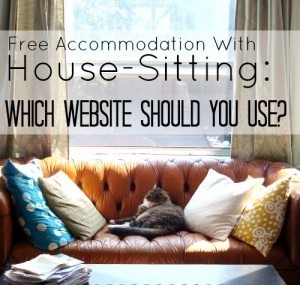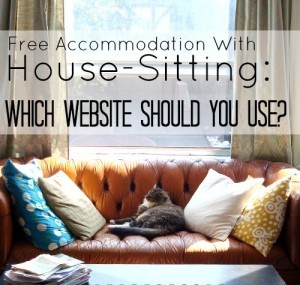 During this time I've been a member of every house sitting website on the planet. I joined each to determine which was best for my circumstances at the time, whether house sitting locally or abroad.
Why Compare House Sitting® websites?
Because not all house sitting sites are created equal!
On a quest to find the best house sitting assignments for myself and with a penchant for research, in 2013 I set about compiling details of all prominent house sitting sites.  I joined most and monitored the others.
It soon became clear that for every good house sitting site there were others full of information that was unreliable, out-of-date, or worse.  Some overstated their house sitting success by allowing home owner ads to remain listed for years past their due date. Others housesitting platforms listed very few house sitting assignments and more hopeful house sitters than I could count.
By 2015 my research had morphed into a mission to point people in the direction of the ¹best house sitting websites. Passionate about house sitting as a free service, I was keen to share my knowledge with others to help them fast-track house sitting success.
Convinced choice of house sitting platform could be a game changer, we identified the 5 qualities that set apart a good house sitting website from the others. 
House Sitting as a Free Service
House and pet sitting as a free service is a wonderful thing.   To work co-operatively with others for mutual benefit brings out the best in human nature and leaves participants with a sense of satisfaction and well-being.  
Home Owners – how-to find House Sitters for home & pets
House Sitters – how-to apply for House Sitting Jobs with confidence.
Compare House Sitting® – Our Mission
Our mission is to help others avoid time-wasting trial & error and gain a huge shortcut to the learning curve.
We do this by maintaining a watching brief on all prominent house and pet sitting websites.  Are they doing a good job? Do they deliver on their promise?  Since 2015 we've worked hard to collect information from house sitting sites on a regular research.  From this rigorous research we know which give the ¹best results, those that don't deliver at all, and everything in between.
FOOTNOTE 1: Use of the terms "best" and "reliable" and "good" is not a product rating and is subject to our General Disclaimer.
COPYRIGHT Robyn-Lea Schulz©2016-2020 All Rights Reserved