House sitting can be a very rewarding experience.   But if you're missing critical knowledge, it can be a struggle.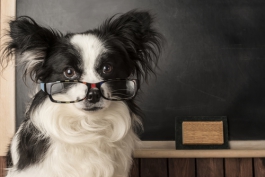 The first step to house sitting success is your choice of house sitting platform. But if you don't know the qualities to look for, choosing a site from among the plethora of platforms can be daunting – especially if you're a first timer.  Our side-by-side comparison of Features, Functions and Prices of house sitting websites will help you review and self-select the one best for you.
Then follow our TOP 5 TIPS to Find House Sitters for Home and Pets.
TIP 1:  Register with a good House Sitting Website
Home Owners must register with a house sitting website to connect with those on the other side of the fence, but are able to view profiles of House Sitters' without joining up. There is a growing trend among house sitting sites to charge home owners to register. However most of the sites showcased by Compare House Sitting® allow Home Owners to register and list, for free. Read more
Insider Tip:   It is seldom recommended you register on more than one house sitting site. Each of the 'best' sites have hundreds of experienced house sitters to choose from. The exception is if you think your house sit is going to be difficult to fill. For instance, you may live in a remote location and/or your house sitter may need a FWD to access your property and/or your pets have behavioral issues.
Join us on FaceBook for more Tips, Tricks & Inside Information.
TIP 2:  How to find your purrrfect house and pet sitter
Home Owners can connect with House Sitters in two ways.  First, place your advertisement. Then:
EITHER….watch the email applications roll in via the sites' messaging system. You will most likely receive applications within a few hours, particularly if your 'sit' is in a sought after destination and/or is for a long period of time. Once you have a good selection, you might want to suspend your ad.  If later you want more applications, simply re-activate your ad.
OR……search registered house sitters and contact them direct. All good sites have sophisticated search functions which allow you to narrow the search parameters e.g. Available Dates (Booking Calendar), Preferred location/s, Pet preferences (dogs, cats, birds, rodents, fish), Duration (short term, long term).
Insider Tip:   The best time to start searching for a house and pet sitter is six to eight weeks in advance of the house sit start date. Longer than that, and the home owner risks their chosen house sitter having to pull out. No matter how honorable and committed, the longer the intervening period the more likely people's circumstances are to change.
TIP 3:  The Home Owner Ad  
It is very important home owners give prospective house sitters as much information as possible about their house sitting job and to post photos of your home and pets.  Short, vague ads will mean you waste time sorting through unsuitable applications. The more information you give, the easier it is for potential house sitters/s to rule themselves out, saving you (and them) time.  An ad that reads "Lovely house with pool and friendly cat & dog need house sitters over Christmas" is not much help. Some of the things house sitters need to know before applying for house sitting jobs are:-
Type of home & location   Inner city apartment, suburban home, remote farm.
Sitter's accommodation    Main bedroom, separate cottage, their van.
Special considerations      Does your home have a lot of steps?  Inside & out?  Is the driveway very steep or slippery in wet weather?
Your Pets                               Dogs, cats, fish, horses, hens, guinea pigs. NB: Specify breed and age of Dogs! Read more
House sitting jobs                Responsibilities in and around the home.Read more
Your expectations                 "I'm fastidious around the home and seek someone like minded" OR "I simply want my fur family fed & loved."
In addition, each of the following give insights into the amount of work (and time) required of a house minder.
Insider Tip:  Your listing is your responsibility.  Bad experiences happen when house sitters turn up and discover the house or what is required of them is not as described. If your dogs pulls on his lead, mention this in your ad. By being thorough, open and honest you'll be setting yourself up for a happy house sitting experience.
TIP 4:  Short listing house sitters
Allocate time to dealing with the first influx of enquiries. Don't post your house sitting ad then wait a couple of days to check the response. To do so will leave you open to being inundated with applications and create unnecessary work, because you must reply to each. It should not take long to quickly select three or four candidates who meet most, perhaps all, of your requirements. Trust your intuition! Pick people you feel good about: whose Profile engenders confidence.
Insider Tip:  House sitters often apply for multiple house sitting jobs simultaneously because they have no guarantee they will secure any particular one. It's therefore wise to contact your preferred sitter/s ASAP and get the wheels in motion. The best house sitters tend to get snapped up.
TIP 5:  Interviewing your potential house sitter
It is very important to 'interview' your house sitter. Talking enables each party to get a sense of how good a 'fit' they are for each other. If possible meet in person at your home.  This allows your pet to give you their opinion.  If face to face is not doable, the next best thing is Skype, failing which a phone conversation will do.  If the sitters you've selected don't have references/endorsements on a house sitting site, ask them for written references.  Advise your short listed sitters you'll get back to them as soon as you've spoken with one of their references.  Contact their referees ASAP so you can make a quick decision.  With no guarantee of an application being successful, most house sitters apply for a few positions simultaneously.
Insider Tip:   Don't rely on electronic communication to select your house sitter.  At the very least, speak. You are, after all, entering into a relationship with your house sitter for a given period of time. It's important you feel you can communicate, openly.  Talking conveys so much more than tapping! 
COPYRIGHT © Compare House Sitting® Oct 2016 All Rights Reserved