House sitting "as a free service between people who co-operate for mutual benefit" is more widespread in Australia than any other place on the planet.
More than ten house sitting websites target Australia– a mix of country dedicated sites for Australia, and global sites that offer opportunities world-wide, including in Australia.
But rather than being helpful the plethora of platforms is causing confusion in the online marketplace. Because if you don't know the qualities to look for, how can you select the best house sitting site for your circumstances?
Which house sitting website is best for Australia?
An important criteria to determine which house sitting website is best for a particular location is the number of house sitting jobs consistently available at that location.
Based on that criteria alone, the best sites for house sitting Australia are the four country dedicated sites that have been connecting Aussie home owners with house sitters for decades.  Combined, these four sites list around 4,330 house sitting jobs at any point in time.
Aussie House Sitters consistently list 2,100+ house sitting jobs, Happy House Sitters 900 and Mindahome 950.  The House Sitters list 380 Australian home owners in search of house sitters to care for home, property and pets while away.
During peak seasons of Christmas and Easter listings can swell to 5,500+ house sitting jobs – numbers unheard of for any other country! 
By contrast, global sites that list opportunities world-wide have far fewer house sitting jobs in Australia. Combined, the five global sites list around *1,200 house sitting jobs Down Under at any point in time.
Another reason country dedicated sites are recommended for house sitting Australia is because, with a pandemic in our midst, home owners are looking to connect with house sitters within their covid-induced bubble.  We explain more, here.
*Averaged over the 12 month period Jan to Dec 2019

Each of the best house sitting websites showcased below have been servicing Australia for decades, is Australian owned, and offer FREE membership to home owners.
GoCompare the

¹BEST

House Sitting Websites for Australia
Last updated August 2020
AUSTRALIA
EST.

*M'ship Fee HOME OWNERS

* M'ship Fee HOUSE SITTERS

*M'SHIP LENGTH

*MIN No. JOBS

*REFERENCES External

* Online REVIEWS

ID VERIFICATION

*ALERTS

Social Media
VISIT WEBSITE
* MIN No. JOBS refers to House Sitting Jobs pre-pandemic.  Those days will come again 🙂

AUSSIE HOUSE SITTERS

2004
FREE
AU84
12 Months
2100
Yes

Yes

Yes

Yes

FBook
Insta
Twitter

Aussie's claim to be "The largest, most trusted House & Pet Sitting website in Australia" is fully justified.  Jump to ROBI'S REVIEW

MINDAHOME

2006
FREE
AU59
12 Months
950
Yes
Yes
No
Yes

FBook
Twitter

A user friendly website, Mindahome are great value. Read ROBIE'S REVIEW

HAPPY HOUSE SITTERS

1999
FREE
AU59
18 Months
900
Yes
Yes
No

Yes

FBook
Insta
Twitter

Famous for their Customer Service, Happy House Sitters are available 8am-8pm 7 days a week.   Jump to ROBI'S REVIEW

The HOUSE SITTERS

1993
FREE
AU50
18 Months
390
Yes
No
Yes
Yes

Twitter

The World's longest running House Sitting service, The House Sitters have a loyal following of Aussie home owners.    Jump to ROBI'S REVIEW
---
Editor's Note:  *AUGUST 2020 living with a pandemic, house sitting jobs are at an all-time low. But as Australian States & Territories relax border restrictions, house sitting websites report a steady increase in listings as people escape the confines of home. 
---
Why is house and pet sitting so popular in Australia?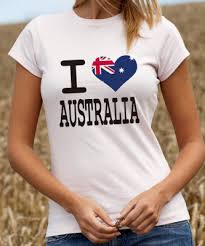 The free model of house and pet sitting started in Australia in 1993 with the establishment of The House Sitters, when two young Aussie graduates identified the opportunity for people to "earn" free accommodation by providing absent home owners with live-in house and pet sitters.
Soon after in 1999 Happy House Sitters was established, followed in 2004 by Aussie House Sitters then Mindahome in 2006.
Each of these Australian owned and operated house sitting websites have gone from strength to strength, as Aussie home owners took to the concept of house and pet sitting like a dog to a bone.
Now 2020, Australia is the most popular destination in the world for house and pet sitting for both locals and visitors alike.
How do House Sitting Websites work?
House sitting websites provide a virtual meeting place for those on both sides of the house sitting fence. Similar to AirBnB, members set up their Profile and communicate via the site's internal messaging system.  Personal details, such as email address and exact location, are protected until such time as both parties decide they're a good fit and agree to share personal contact details.  Here we explain what house sitting is, exactly.
Why Compare House Sitting Websites?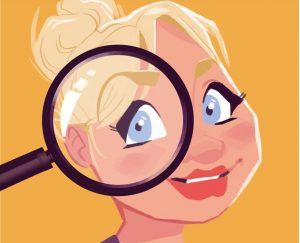 Because not all house sitting sites are created equal! 
House sitting since 2011, on a quest to find the best house sitting jobs for ourselves, in 2013 we started monitoring house sitting websites.  Before long it became clear that not all house sitting sites are created equal.
Convinced choice of house sitting website can be a game changer, in 2015 Compare House Sitting® was launched to monitor and review all prominent house sitting websites in the marketplace.  During this process we identified 5 qualities that distinguish a good house sitting site from the others.
Now 2020, we're working hard to make sure consumers are informed about the house sitting websites in the marketplace.  Are they doing a good job? Do they deliver on their promise?
Our Mission is to help others embrace the win-win-win arrangement of house sitting as a free service.  We do this by pointing people in the direction of reliable house sitting websites so they avoid time-wasting trial and error and the frustration of thing not working as expected.
You can read more About Compare House Sitting, here. 
FOOTNOTE 1:  Use of the term "Best" and "Good" and "Reliable" is not a product rating and is subject to our General Disclaimer.
| TERM | WHAT DOES THIS MEAN? |
| --- | --- |
| Alerts: | House Sitters receive Alerts when House Sitting job(s) are published that match their specified preferences. Available in either in Real Time or every 24 hours, by Email and/or Twitter. As competition increases for house sitting jobs, critical House Sitters activate, monitor & respond to Alerts promptly. |
| Average House Sitting Jobs: | Number of house sitting jobs listed each month averaged over the six month period Aug 2019 to Jan 2020. Also known as House Sitting Assignments, House Sitting Listings, refers to the number of Home Owners or Renters who list (publish) their house and pet sitting assignment on a house sitting website. |
| Home Owners (HO): | A generic term used to describe home owners and renters who invite house sitters to live in their home and/or on their property in their absence. |
| House Sitters (HS): | A generic term used to describe people who offer their services as a house and/or pet sitter. HS may be singles, couples or a group e.g. families. |
| ID Verification: | Registered house sitters are given the option to have their ID verified by a third party service provider. Personal details are checked against public databases for the purpose of confirming that a person is who they say they are. The databases are different for each country. All are established and secure sources, usually Government Depts and Credit Agencies. |
| Joining Fee Home Owners: | Some house sitting websites charge HO an annual fee to register. All International (global) house sitting websites charge HO, with the exception of House Carers and MindMyHouse which both offer HO FREE membership. Most country dedicated house sitting websites offer HO unlimited FREE membership. |
| Joining Fee House Sitters: | Fee paid by House and Pet Sitters to register on a house sitting website and connect with Home Owners who are registered with the site. Fees are usually paid annually. Some sites offer the option of 3, 6, 12 or 18 months membership. |
| Online Reviews: | Most house sitting platforms offer HO & HS the ability to leave a 5 Star Review for one another. Each review is based on specified criteria e.g. Communication, Pet Care, Garden Care, Cleanliness, etc. Not all house sitting sites offer this feature and instead, encourage written References. |
| Read Receipt: | Both HO and HS can see whether or not the other party has opened their message. On some sites it's possible to see exactly when the message was opened, but most simply advise "Message Read", |
| Renewal Fee Sitters: | Fee paid by House Sitters to renew their membership to a house sitting website. Fees are usually paid annually. Some sites offer the option of 3, 6, 12 or 18 months membership. |
| References External: | Members upload written references from external sources e.g. past home owners, character references, landlord references. |
| References Internal: | Home Owners write House Sitters an internal reference. Some sites also allow House Sitters to write a reference for the Home Owner. In 2016 Aussie House Sitters introduced two-way References/Reviews. Some platforms have now replicated this feature. |
| Social Media: | Beware of house sitting websites or house sitting search portals who do not show their face! Social Media is increasingly important in the creation of Trust. |
COPYRIGHT Robyn-Lea Schulz © 2015-2020  All Rights Reserved