Choose your house sitting country:
Your choice of house sitting website is critical
The first step to house sitting success is your choice of house sitting website.
But if you don't know the qualities to look for, how do you select a good house sitting site from the others?
Compare Features, Functions & Prices of a selection of the world's ¹best house sitting websites - brands that have stood the test of time connecting House Sitters and Home Owners.
Get our Top 5 Tips and learn...
The five simple steps that will almost immediately boost your chance of house sitting success.
Our easy to understand, no nonsense approach is based on thousands of hours of practical house sitting experience and conversations with hundreds of home owners over seven years of full-time house & pet sitting.
Principals

that actu

ally work! No nonsense, No Pie-In-The-Sky "Magic" guarantees for house sitting success.
The often missed tactics that will help you stand out in the crowd.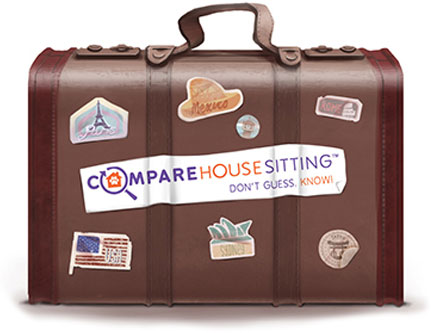 Pack your bags.
Is your dream to travel longer or more often?  Find a place to call home when life's circumstances change?  Take a break from the rigours of the road? Reduce debt?  More and more people (just like you) are joining the world-wide house sitting community and making dreams come true.  We show you how!  Join us on Facebook.  Follow us on Instagram.
Compare a selection of the ¹best house sitting websites:
Consistently list more house sitting assignments.
Have an active Social Media presence.
Removes home owner listings once house sitters(s) found.
Maintains a fair ratio of registered House Sitters to Home Owner listings.
Allows non-members to ²view ALL Home Owner Ads.
Registered House Sitters do not charge Home Owners.
¹Use of the term "best" is not a product rating and is subject to our General Disclaimer.
²View only, not contact.  Both parties need to register with the house sitting website to connect.
Who's behind this site?
"Robyn-Lea has been house sitting full-time since March 2011, mainly in her home-town of Sydney, also in the UK. Without a house to call her own but never without a home, over the past seven years Robyn-Lea has dodged paying tens of thousands of dollars to a bank or landlord by 'earning' free accommodation as a live-in house sitter. In 2015, after house sitting full-time for four years, having deduced vast differences between the 'best' and worst House Sitting Websites, she launched Compare House Sitting to help others fast-track their house sitting success.
100% FREE and INDEPENDENT SERVICE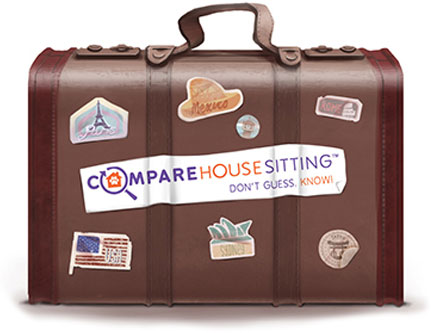 Pack your bags.
Is your dream to travel longer or more often? Have short breaks or long holidays? Get out of debt or save money for a home deposit? Or do you just want to get-away-from-it-all for a while? Tens of thousands of people just like you are discovering they can live life on their own terms by house and pet sitting.