The value-exchange model of house sitting is booming world-wide, making it possible for home owners to leave home with less cost.
No money changes hands, because house sitters care for home, pets and property for FREE in exchange for FREE accommodation.
House sitting makes it possible for those on both sides of the house sitting fence to get away for longer and more often.  Both parties save Money. Pets are happy at home.  Properties are maintained and peace of mind assured with live-in Home Security.
We help you make an informed choice about the best House Sitting Website for your needs.
THE WORLD'S MOST POPULAR HOUSE SITTING DESTINATIONS
Choice of house sitting website is crucial
Why pay if you don't have to

?  We explain 4 Key Differences between Free and Paid house and pet sitting.
Know which house sitting websites are best for

house sitting as a free service

in Australia, New Zealand, UK, America, Canada and Mexico. 
We Compare the world's ¹best house sitting websites - platforms that have stood the test of time connecting home owners with free house and pet sitters.
NEW Robi's House Sitting Website Reviews to help you find the ¹best house sitting website for your needs.
Get our Top 5 Tips and learn...
The five simple steps that will almost immediately boost your chance of house sitting success.
Our easy to understand, no nonsense approach is based on thousands of hours of practical house sitting experience and conversations with hundreds of home owners over ten years spent house sitting full-time.
Principals

that actu

ally work! No nonsense, No Pie-In-The-Sky "Magic" guarantees for house sitting success.
The often missed tactics that will help you stand out in the crowd.
Compare the ¹best house sitting websites that:
  Consistently list a good selection of house sitting jobs.
  Removes house sitting jobs once house sitters found
  Allows non-members to view 2 ALL house sitting jobs
  Maintains a fair ratio of House Sitters to Home Owners
  Open & transparent, members can contact the site's Admin
¹Use of the term "best" is not a product rating and is subject to our General Disclaimer.
²View only, not contact. For security reasons, both parties must register with the house sitting website to connect with those on the other side of the house sitting fence.
Who's behind this site?
"Compare House Sitting® comes out of my personal search to discover which house sitting website was best for my changing circumstances.  I commenced house sitting as a lifestyle choice in 2011 and before long, discovered vast differences between the best and worst house sitting websites.  Knowing choice of house sitting site can be a game changer, in 2015 launched Compare HouseSitting® to help others make an informed choice.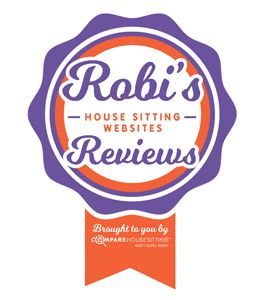 NEW House Sitting Website Reviews.   Independent Reviews of the 5 best House Sitting Websites for house and pet sitting in Australia and New Zealand.