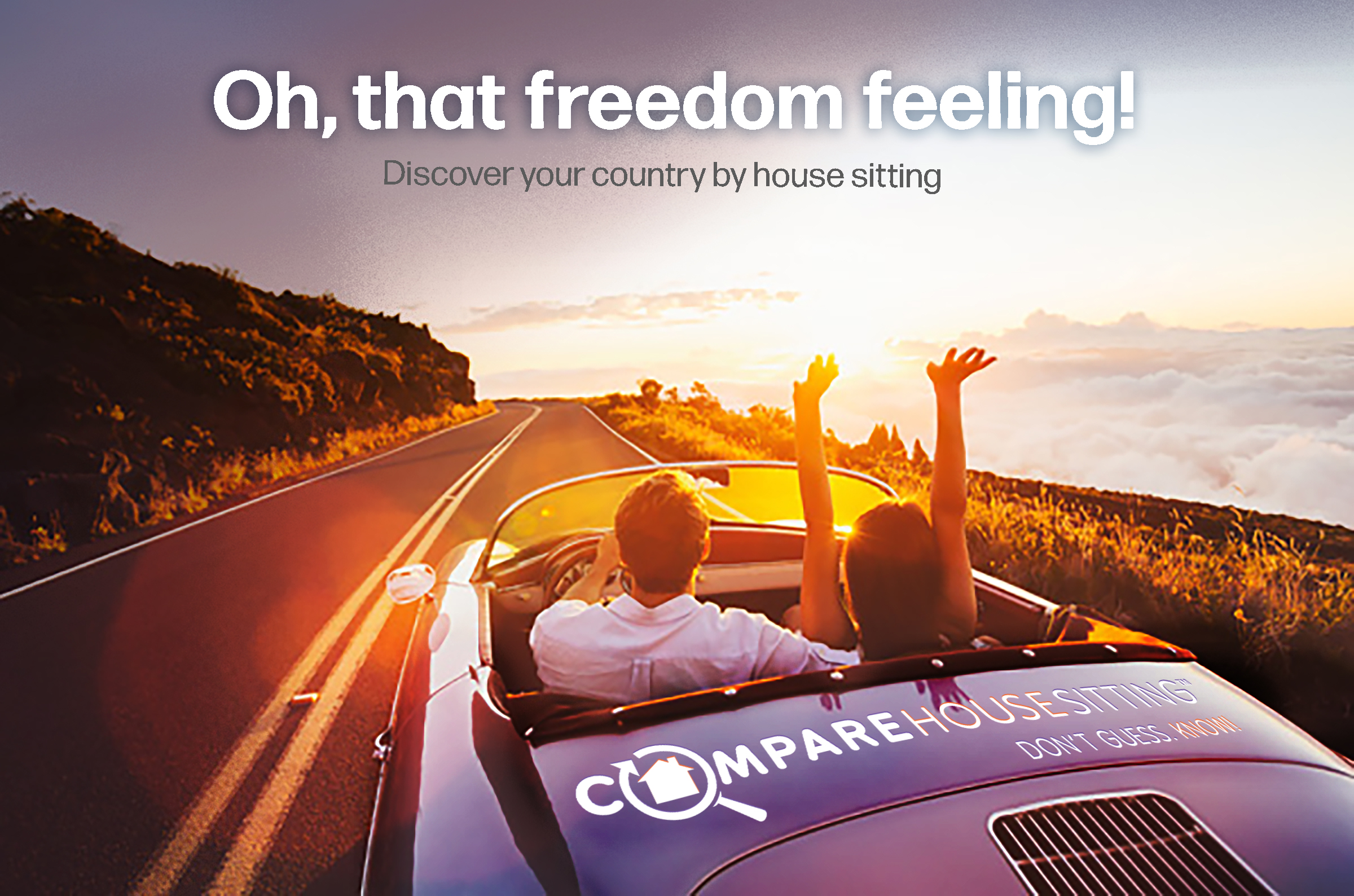 BEST HOUSE SITTING WEBSITES BY COUNTRY
Choice of house sitting website is crucial
Now limited to your travel bubble, choice of House Sitting Website

is more important than ever.

Know which house sitting websites are best for

house sitting as a free service

in Australia, New Zealand, UK, USA, Canada and Mexico. 
We Compare Features, Functionality and Fees of the world's ¹best house sitting websites - platforms that have stood the test of time connecting home owners with house and pet sitters.
NEW Robi's House Sitting Website Reviews to help you find the ¹best house sitting website for your circumstances.
Get our Top 5 Tips and learn...


The five simple steps that will almost immediately boost your chance of house sitting success.


Our easy to understand, no nonsense approach is based on thousands of hours of practical house sitting experience and conversations with hundreds of home owners over nine years of full-time house and pet sitting.


Principals

that actu

ally work! No nonsense, No Pie-In-The-Sky "Magic" guarantees for house sitting success.


The often missed tactics that will help you stand out in the crowd.

Whether you're keeping close to home but planning your escape, or if you're already roaming, we can help you on your house sitting journey.  House sitting full-time since 2011, we've learned a thing or two along the way.  Experience has taught us choice of house sitting website can be a game changer!  Make an informed choice with our side-by-side comparison of house sitting website Features and in-depth Reviews.  With tips and tricks for both Home Owners and House Sitters, we help you embrace house sitting as a free service, and get away-from-it-all, sooner.
Compare the ¹best house sitting websites that:
Consistently list more house sitting jobs - Nationwide (Country Dedicated Sites) or World-wide (Global sites)
Removes house sitting job once house sitter(s) found
Enables viewing 2of ALL house sitting jobs without having to sign up
Maintains a fair ratio of House Sitters to Home Owners
Have an active, transparent, social media presence
¹Use of the term "best" is not a product rating and is subject to our General Disclaimer.
²View only, not contact.  Both parties need to register with the house sitting website to connect.
Who's behind this site?
"Compare House Sitting® comes out of my personal search to discover which house sitting website was best for my circumstances. I commenced house sitting full-time in March 2011 and before long, discovered vast differences between the best and other house sitting sites.  In 2015 Compare House Sitting® was launched to monitor, analyse and review all house sitting platforms in the online market place."   
NEW Robi's House Sitting Website Reviews.   Independent, In-depth Reviews of the best House Sitting Websites for house and farm sitting in Australia and New Zealand.  Spread some house sitting love locally.