House sitting can be a very rewarding experience.   But if you're missing critical knowledge it can be a struggle.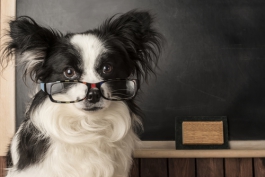 House sitting during covid competition for house sitting jobs can be tough.  These Top 5 Tips for House Sitters will help you get the edge on the others.  Follow our expert tips and apply for house sitting jobs with confidence.
TIP 1:   Write a great Profile
First impressions count! Your Profile is your introduction to the home owner. Sell yourself. It's really important to build the best possible profile to stand out in the crowd. Emphasize your personal attributes. Add photos! Home owners want to put a face to a name – not communicate with a faceless name on a house sitting website. If you've cared for pets similar to theirs, say so.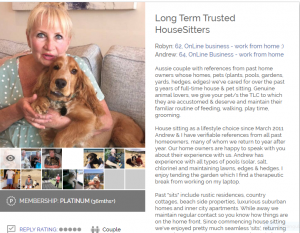 The more you relate to the home owners' needs, the more likely they are to feel a connection. It's quite something for home owners to entrust property, possessions and pets into the hands of a virtual stranger.  Be open and honest about who you are – why you want to house sit and your pet preferences. Upload as many photos as the site will allow, preferably with pets. Posting photos of you in holiday destinations will leave home owners with the impression you're more interested in visiting nice locations than caring for their home and fur family. Similarly photos of you with other people, even adorable grandchildren, says it's more about you than about them. Don't expect to write a stellar profile the first time. You can edit it as often as you want. Click to read our profile, here.
Insider Tip:  "A picture is worth 1,000 words".  Increase your chance of Home Owners identifying with you by uploading as many photos allowed by your chosen house sitting website.
TIP 2:    Activate and monitor house sitting job Alerts 
It is very important you opt-in to receive Alerts as and when new house sitting jobs are listed so you can apply quickly if the sit is of interest.  That way, your application has a chance of being among the first five messages received by the home owner.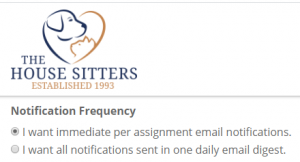 All the best house sitting websites offer house and pet sitters the option to receive alerts in Real time as house sitting jobs are listed.  Alerts are sent by Email. Some sites also offer Alerts by Twitter. Most house sitting sites give the option to receive Alerts in one daily email rather than on an individual, as listed, basis.
You must opt-in to receive Alerts.  They are not automatic. Take care when setting up your Alerts. Read the how-to information of your chosen house sitting website carefully.  Does ticking a box denote you want, or do not want, a particular feature included in your Alerts i.e. does ticking 'dog' mean you want or do not want to 'sit' dogs?  If unsure, seek clarification from the site's admin.
Insider Tip:   Don't forget to update your Alert settings as things change e.g. your Location and Availability.
TIP 3:  Apply as soon as you see a house sitting job of interest
As soon as you receive an alert of a house sitting job that's of interest – apply.  Don't leave it to a more convenient time, particularly now post Covid-19 when competition is especially fierce. Home owners prioritize applications on a first-come-first-served basis.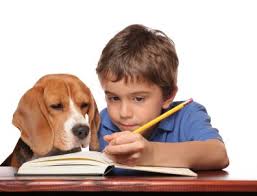 Our research shows five is the magic number of application messages before the home owners' interest in reading more, wanes.  Increase your chance of being short listed by being among the first five applications received by the home owner.
Insider Tip:  If you're actively looking for a house sitting job, be poised to apply anywhere, anytime.  If you see a house sitting job of interest, write a good application message ASAP.
 TIP 4:  Write a good application message.
Your first contact with the home owner is critical. It sets the scene for ongoing communication and will make or break whether you're short-listed. Communication should be less about your needs and more about the home owner. Read details of the house sitting job very carefully. Address each of the issues raised. The more you relate to the home owners' needs, the more they'll feel a connection. Explain what you bring to the position. Detail relevant experience, particularly with animals like theirs. Don't cloud communication with details about duties. The all-important initial contact is about opening up two-way communication.
A disinterested application will not impress home owners who receive emails from enthusiastic, experienced house sitters. If you've had experience with similar animals, say so. There's a big difference between caring for a young, active, intelligent Border Collie to an elderly Golden Retriever who suffers from arthritis, not able to walk far or often. Give the home owner an insight into your world. Let them get to know you. You have a much better chance if you're a down to earth person.
Insider Tip:  Respect the requirements specified by the home owner in their listing.  Only apply for house sitting jobs for which you qualify. If the ad says the home owner is looking for a couple who are home a lot, perhaps retirees or people who work from home, don't apply if you're single, or if you'll be away from home a lot, either sight seeing or working.
TIP 5:   Communication is key to house sitting success
Aside from the practical aspects of being available for the period in question and willing & able to carry out the duties specified, effective communication is key.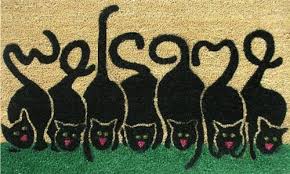 House sitting is about relationship, relationships are built on trust, and trust starts with communication. Communication with home owners should be timely, courteous and clear.  Give a thorough, not evasive, response to questions. Encourage contact with the home owner as early as possible in the process – by phone, Skype or Facetime. If you're in the same region, suggest meeting face-to-face.  By meeting each party is able to gauge how good a 'fit' they are – for each other and also, the pets in residence.  Meeting also provides the chance to clarify expectations.
Insider Tip:  It's important to inspire trust on first contact. Even if you have online Reviews, attach a reference or two to your initial contact.  NB: Make sure you remove the home owner's contact details. Past home owners who are happy to be contacted by potential home owners for a verbal reference are gold! Don't stretch the friendship by subjecting them to calls they're not expecting.
COPYRIGHT © Robyn Lea Schulz 2015-2020 All Rights Reserved