Myth:   You can earn an income house sitting Australia
Buster:   The most misleading house sitting myth of all is that house sitters can earn an income from "house sitting jobs".  The term itself "house sitting jobs" suggests house and pet sitters are paid for services rendered.  A few house sitting websites misuse terms like "house sitting jobs" and "house sit ads" to entice would-be house sitters to pay a joining fee.   However, in some areas of the world there are Professional House Sitters who charge a fee because:
In some regions it is difficult to identify trusted house sitters.  The practice of house sitting is regulated and there are paid house sitting jobs.   To get a licence as a Professional House Sitter one needs to have current insurances, among other things.
Professional House Sitters will accept less attractive house sits: short sits of a few days or week, sits in remote isolated locations, or when the pets in residence are high maintenance.
One of the reasons no money changes hands when house sitting Australia is because of liability.  When payment is received for services rendered liability issues come into play.  But when money does not changes hands, it does not.  To pay and/or accept remuneration and not have legalities in place to cover liability issues,would be foolish in the extreme.
In Australia, tens of thousands of experienced house sitters with verifiable references are available to house sit in exchange for free accommodation.  And let's face it, in prestigious areas such as house sitting Sydney this can be thousands of dollars a week!
STOP PRESS:  On 25 Jan 2016, the Demographia annual survey of property prices world-wide revealed Sydney is now the second least affordable city in the world, with house prices 12.2 times income.  We explain why one third of Aussie house sitters are house sitting to save deposit for a home.
The Bottom Line:  House sitting Australia is a mutual exchange of services.    Aussie home owners invite house sitters to enjoy all the comforts of home in exchange for making sure everything on the home front runs smoothly in their absence – a win-win in anyone's language.
Myth:  You need to own a car to house sit
Buster:  Not necessarily!   In some cases it is a liability to have a car, such as when house sitting Sydney inner city areas.   Another example is because some home owners allows their house sitter the use of a car to transport their big, hairy dog (or two) to various locations, such as the dog park for socialisation or local lagoon for a swim.   In the case of inner city suburbs, if the home owner doesn't have access to off street parking and their house sitter needs to park a car, this will be the cause of ongoing problems and stress.  Trust me – I know what I'm talking about!
In 2014 we accepted what we thought was an easy house sit for an adorable pussy cat in a lovey terrace house in the leafy inner Sydney suburb of Paddington.   Working in the city at the time I was happy to live in such a convenient location.  To our dismay, on moving in we discovered street parking was limited to 2 hrs from 7am to 10pm 7 days a week.  We weren't able to use the home owners' car permit because it contained the registration number of their vehicle, and on contacting the local Council I found they did not have Visitor Permits.
Within the space of two weeks I was twice fined $105 by Council Rangers, and on both occasions I was only a few minutes late moving my car.  Parking fines are a revenue raiser for Sydney City Councils and Council Rangers show no mercy!  To add to our parking woes, four days straight Council were doing roadworks.  We had no access to on street parking within a 50 metre radius.  In theory, a great house sit.   In practice, stressful & expensive because I needed to park my car.
Myth:  You can't house sit consistently for years on end.   You need a home base.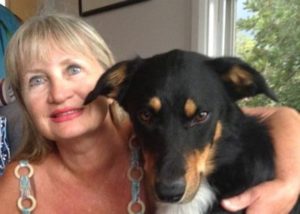 Buster:  The founders of Compare Housesitting® have been house sitting Australia since March 2011.  We do not have a home base – read Our Story here.
The two key elements to house sitting continuously are:-
Location flexibility

.  Nine months of each year we seek sits in Sydney to work.   For the few months house sitting Sydney is traditionally quiet we give up our day jobs and house sit in coastal New South Wales and Southern Queensland.

There needs to be two of you

.   It is rare for house sit dates to dovetail perfectly.   When two or more house sit as team, the overlap period is managed by one remaining to finish a sit while the other moves on to the next.
On the rare occasion we don't have a house sitting job we rent holiday accommodation.   This can be costly but hey, do the math!   Nine months out of twelve we save thousands by not paying rent or mortgage, so when we do have to pay for accommodation, it's not a biggie.
Myth:  House sitters can't work full-time.  Home owners expect house sitters to be home most of the time.
Buster:  Not so.    Some home owners are open to house sitters who work full-time, because their primary reason for house sitters is to provide live-in home security.
It is no secret that empty dwellings are more at risk of being burgled than occupied homes, particularly over holiday periods such as Christmas and Easter.  With a house sitter in residence the home remains looking lived in.  The mail box is cleared daily, newspapers & periodicals removed from lawns & porches, grass mown, lights on at night.
Many home owners work full time themselves and their pets are accustomed to being home alone a lot.  This is especially so for cats: usually self-sufficient little souls who are happy for their human to be there when they need food or to provide a warm lap at night for their bedtime story.
COPYRIGHT © Compare Housesitting® 2015 All Rights Reserved