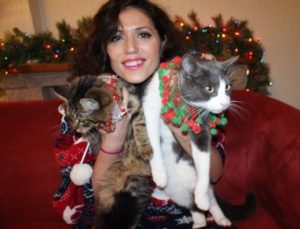 Do you like the idea of "earning" free holiday accommodation caring for other people's homes and pets in their absence?  Would you like to live rent and mortgage free to save money, or get out of debt?  Perhaps you're travelling the world as a location independent digital nomad and would love a place to call home once in a while?  Or maybe you're a grey nomad in search of some home comforts as a break from the rigours of the road?
Whatever your situation, more and more people (just like you) are discovering that as a live-in house and pet sitter, all this and more, is possible.
What is house sitting, exactly?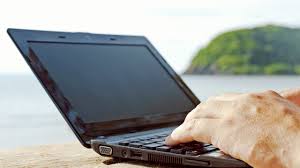 The concept is simple. A home owner plans to vacate their residence for a while; anything from a few days to (quite) a few months. They search a house sitting website to find trusted house sitters to keep things running smoothly on the home front while away.  The role of a house sitter is to care for home, property and pets in exchange for free accommodation in the home owners' absence. We explain more about house sitting, here.
House Sitting – a booming world-wide trend
House and Pet sitting is booming world-wide.  Part of the Trust Economy, house sitting is the mutual exchange of services between people who co-operate for mutual benefit, not financial gain. No money changes hands, because house sitters "earn" free accommodation in exchange for caring for home and/or garden and/or lawns and/or pools, and always the pets in residence in the home owner's absence.
Why do people house sit?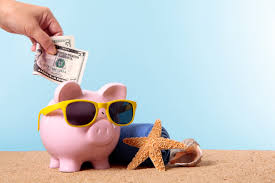 The reasons people search for houses to 'sit' vary greatly, but all have a common objective – to save money.  For some, house sitting enables them to travel longer or more often, while others seek houses to sit for short breaks or long holidays.  Increasing numbers of people around the world are house sitting as a lifestyle choice to dodge paying rent or mortgage in cities where housing costs are through the roof.
See for yourself.  Browse profiles of house sitters, here.
But it's not just house sitters who save money.  Home owners also save money they would otherwise spend on boarding pets or the lawn mower man, or any number of paid services to keep things running smoothly on the home front while away.  The practice of house and pet sitting gives both parties freedom to do things and go places they could otherwise not afford.
What type of people house sit?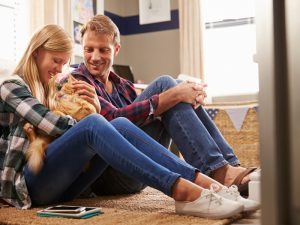 People just like you house sit. There is no "type". House and pet sitters come from all walks of life and are available for a range of reasons. They can be young singles or couples, families or retirees, professionals or home makers, country folk or urban dwellers.  All offer something different. Home owners needs' vary greatly, and each has clear expectations of what they want from their house sitter(s). Because of this, all "types" of people are sought for house sitting jobs.
See for yourself.  Search house sitters seeking sits in Australia, New Zealand or world-wide.
What do house sitting jobs involve?
House sitters responsibilities vary enormously – from maintaining house, garden, lawns, pool and pets on a property to caring for a cat and a few potted plants in an apartment. For the most part house sitters are simply required to water plants, clear the mail box of post and periodicals, and care for the pets in residence.  An important job of a house sitter is to provide live-in home security, which means being at home each night. House sitting assignments can be anywhere from a long weekend to twelve months plus, and everything in between.
Hundreds of house sitting jobs listed every day
The Christmas New Year period is peak sitting season, as world-wide people leave home for days or weeks, even months at a time.  At this time of year every day, hundreds of new house sitting assignments are listed on house sitting websites by home owners in search of house sitters.  House sitters decide what house sitting assignments to apply for – where, when, how long, breed and age of pets, or no pets at all.
Who allows a stranger to live in their home?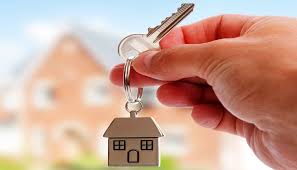 Home owners the world over are welcoming house sitters into their home. Strangers no longer, house sitters have been interviewed either in person, via phone or by Skype, reference checked and vetted by the home owner well in advance of being given the key to the door.
House sitting success starts with choice of house sitting website
But if you don't know the qualities to look for, how can you select a good house sitting website from the others?  As consumer interest in house and pet sitting grows, so too do the number of house sitting websites vying for attention, online. But as is the way of the internet of things, not all house sitting websites are created equal.  Established 2015 Compare House Sitting® is the ONLY resource dedicated to monitoring prominent house sitting websites world-wide.  At Compare House Sitting® we're working hard to make sure consumers are informed about the house sitting websites in the marketplace. Are they doing a good job?  Do they deliver on their promise?  Will they waste your time and money?
Could house sitting be for you?
What you make of house sitting is up to you. It can be a temporary measure to save money, or opportunity to change your living circumstances. You might want to get-away-from-it-all for a while, or regroup after a major life change – redundancy or relationship breakdown. House sitting can be a means to an end, or an end in itself.
Find house sitting jobs in Australia, New Zealand, UK, USA Canada or opportunities world-wide.
If you answer "Yes" to these questions then house sitting is for you!
We answer common questions about the wonderful world of house sitting at Myth Busters:
Let's Get Social
Join our FaceBook Group or Follow us on Instagram
COPYRIGHT © Compare House Sitting® 2016-2018 All Rights Reserved