Choice of house sitting website can be a game changer.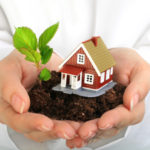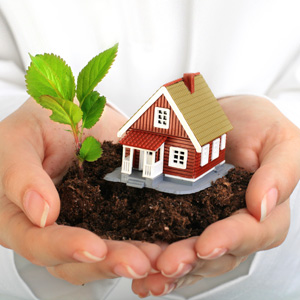 House and Pet Sitting as a free service has exploded in popularity over recent years, as more and more people register with a House Sitting Website to List, Discover and Apply for houses to mind and pets to care for.
The ¹best House Sitting Websites succeed beautifully connecting Home Owners and House Sitters, making it possible for members to travel for longer or more often by not spending money otherwise spent on pet care and accommodation.
The increased interest in house sitting is spawning more and more house sitting websites. But rather than being helpful, the plethora of platforms is causing confusion.  Because how can you tell a ¹good house sitting website from the others if you don't know the qualities to look for?
Yes you can avoid time-wasting trial and error!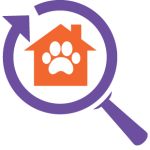 At Compare House Sitting® we're working hard to make sure consumers are informed about the house sitting sites in the marketplace.  Are they doing a good job?  Do they deliver on their promise? We help you avoid time-wasting trial & error and gain a huge shortcut to the learning curve.  We do this by comparing Fees, Features and Listings of house sitting websites.
GoCompare the¹Best House Sitting Websites for Australia and New Zealand
AUSTRALIA & NEW ZEALAND
Est.

Fee Home Owners*

Fee House Sitters*

Discount Codes*

House Sitting Jobs*

External References*

Internal Reviews*

5 Dot Reply Rating*

Alerts*

Social Media
Logo
2004
FREE
AU84
Yes
2,340
Yes

Two-Way Reviews

Yes

Real Time or Daily Alerts.
Email & Twitter.



Facebook
Instagram

2006
FREE
AU59
No
785
Yes
HO Reviews HS
Yes
State-wide Alerts, only. Email=Daily Twitter=Real Time

Facebook
Twitter

1999
FREE
AU65
No
403
Yes
No
Yes

Real Time or Daily Alerts. Email & Twitter

Instagram
Facebook
Twitter

1993
FREE
AU40
No
313
Yes
No
NA
Real Time or Daily Alerts. Email
Instagram @The_housesitters

2004
FREE
AU84
Yes
665
Yes
Two-Way Reviews
Yes
Real Time or Daily Alerts Email & Twitter

Instagram
Facebook
Twitter
Australia. The world's most popular house sitting destination.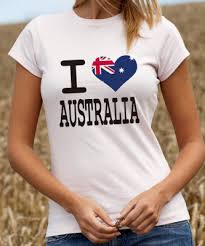 Nowhere in the world is house sitting more popular than in Australia, where home owners and house sitters are spoiled for choice with a selection of ¹great house sitting websites; due in part to the fact that house sitting as a free service started in Australia in 1993 when a couple of young graduates conceived the idea with The House Sitters.  Add to this Australia's natural wonders, wide open spaces, beaches, "the bush" and cosmopolitan cities, little wonder Australia rates as one of the most popular house sitting destinations in the world.
But as is the way of the internet of things, for every reputable house sitting site for Australia, there are others that have very little substance at best, or worse, deliberately set out to deceive.  Platforms with similar sounding names like House Sitters Australia and Australian House Sitter add to the confusion and make it difficult for newcomers to know which house sitting website is ¹best.
Est 2015 Compare House Sitting® is a world first
GoCompare House Sitting is the most up-to-date housesitting website comparison on the internet.  Each of the websites featured can be relied on to match home owners with registered house sitters. Since we first started researching house sitting websites in 2013, we've seen platforms come and go. The ¹best brands featured have stood the test of time and can be relied on to connect house sitters and home owners.
Here we explain the five qualities that distinguish a ¹good house sitting site from the others.
FOOTNOTE 1:  Use of the term "Best" and "Good" and "Reliable" is not a product rating and is subject to our General Disclaimer.
KEY
Alerts:  House Sitters receive Alerts as new House Sitting job(s) are listed that match their preferences. Available in either in Real Time or every 24 hours, by Email and/or Twitter.  As competition for houses to sit increases, important House Sitters activate, monitor and respond to Alerts promptly.
Discount Codes:  Some house sitting websites provide registered members with a Discount Code to pass on to new members. Discount Codes entitle members to a discount on their m'ship fee.  Some sites only apply the discount to new members. Other sites apply the discount to both new and renewing members.
External References:  Members upload written references from external sources e.g. past home owners, character references, landlord references.
Fee Home Owners:  Each of the House Sitting Websites featured on GoCompare HouseSitting allow Home Owners to register for FREE.
Fee House Sitters:  House Sitting Websites charge House Sitters an Annual Membership Fee. Some offer the option to pay by month or quarterly installments.
House Sitting Jobs:  Also known as House Sitting Assignments or Listings, House Sitting Jobs refers to the number of Home Owners or Renters seeking House Sitters.   Figures quoted is monthly average over the three (3) month period Aug, Sept, Oct 2018.  NB: To be updated 8 Jan 2019.
Reviews/Endorsements: Give Home Owners the option to 'Review' ('Endorse') their House Sitter.  Some sites allow for two-way Reviews (Endorsements), where Home Owners review House Sitters and House Sitters review Home Owners. This feature provide both parties with the opportunity to rate their experience of the other.
5 Dot Reply Rating:  Gives members insights into how promptly other members respond to messages.  Members' loose 1 Dot for not replying to a first contact message in a timely fashion.  Dots are redeemed when subsequent message is replied to within the prescribed period of time, usually five days.
Social Media:  Beware of house sitting websites run by people who do not show their face!  Social Media is increasingly important in the creation of Trust.