We believe choice of house sitting website can be a game changer! 
But if you don't know the qualities to look for, how can you select a good house sitting site from the others? Relax….
….We've done the research so you don't have to!
At GoCompare House Sitting we're working hard to make sure consumers are informed about the house sitting websites in the marketplace.  Are they doing a good job?  Do they deliver on their promise? Since we first started researching house sitting websites in 2013, we've seen platforms come and go. The ¹best brands featured here have stood the test of time and can be relied on to connect home owners and house sitters in an online meeting place of integrity.
Why GoCompare House Sitting Websites?
As interest in house and pet sitting increases, so too do the number of house sitting websites showing up online.  But rather than being helpful, this plethora of platforms is causing confusion in the marketplace.  Now 2019 the problem has worsened with the growing trend for flashy sites that have very little substance at best or at worst, deliberately set out to deceive.
GoCompare the

¹BEST

House Sitting Websites for Australia
Last updated 10/11/2019
AUSTRALIA
EST.

* Join Fee Owners

* Join Fee Sitters

*Renewal Fee Sitters

Avg Monthly HO listings

* References External

* References Internal

Read Receipt

* Alerts

Social Media
VISIT SITE
See EXPLANATION of of HOUSE SITTING TERMS below

Aussie House Sitters

2004
FREE
AU84
AU84 Less Rewards, etc
2,300
Yes

Yes

Yes

Yes

FBook
Insta

Aussie's claim to be "The largest, most trusted House & Pet Sitting website in Australia" is fully justified.  READ WHY

Mindahome

2006
FREE
AU59
AU59
1,300
Yes
Yes
Yes
Yes

FBook
Twitter

Growing fast, Mindahome offer great value. READ MORE

Happy House Sitters

1999
FREE
AU65
AU65
650
Yes
Yes
Yes

Yes

FBook
Insta
Twitter

Happy House Sitters' offer brilliant Customer Service.  Help Line 8am-8pm 7 days a week 52 weeks a year.   READ MORE

The House Sitters

1993
FREE
AU50
AU40
450
Yes
No
No
Yes

Twitter

The House Sitters is the longest running Pet & House Sitting service in the world and have a loyal following of Aussie home owners.    READ MORE
House sitting – a booming trend.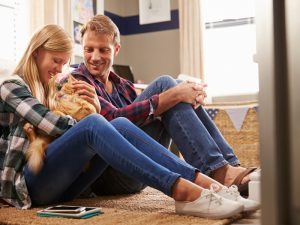 The practice of house sitting is booming world-wide, notably so in Australia where the model of house and pet sitting as a free service originated.  The appeal is clear.  On one side of the house sitting fence are house sitters who "earn" free accommodation caring for other people's home, property and pets.  Home owners find people they truly trust to keep home, property, possessions and pets, safe in their absence. Both parties save money.  Often lots of it!
House and Pet Sitting Australia
For house and pet sitting Australia, both home owners and house sitters are spoiled for choice, with ¹great house sitting websites that provide value for money.  Each of the four ¹best house sitting sites offer FREE membership to home owners.  House sitters pay a nominal annual membership fee to access hundreds of house sitting jobs and farm sits.  Combined, the four ¹best sites list, on average, 4,000 house and farm sitting jobs nation-wide.  During peak season, this number can swell to 6,000 house sitting assignments.
Read in-depth Reviews for each of the best house sitting sites for Australia – Aussie House Sitters, Mindahome, Happy House Sitters, The House Sitters.
House Sitting started Down Under
Nowhere in the world is house sitting more popular than in Australia.  There are a few reasons for this, the most significant because Australia is the birthplace of house sitting as a free service where, in 1993, a couple of young graduates envisioned the idea and started The House Sitters.
Then a printed publication mailed to subscribers, twenty six years later The House Sitters are ranked market leaders as one of the ¹best regional house sitting websites for Australia.
Fast forward 2019, now more than fifteen house sitting websites target Australia. These are made up of both Australian owned and operated country specific regional sites, and also global platforms offering opportunities world-wide.
The sheer number of house sitting platforms make it very difficult for consumers to know which house sitting website is best, particularly if they don't know the qualities of a good house sitting website.  Add to this the antics of platforms aggressively competing for attention online, makes the choice potentially paralysing.
Australia – the world's favourite house sitting destination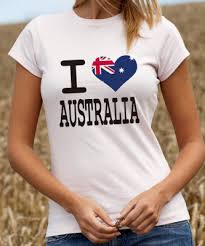 Other reasons why house and pet sitting Australia goes from strength to strength is Australia's popularity as a visitor destination.
Summer is on offer, somewhere, all year around on the world's biggest island.  And when it comes to finding places interesting to travel to, both tourists and locals alike are spoilt for choice with more than 10,685 beaches, 8,222 islands, 500 national parks, "the bush", deserts, vibrant tourist destinations, cosmopolitan cities, country towns, quaint villages, oceans rich in sea life, and the world's largest coral reef.
Another factor is Australia's low crime rate, making it possible for people of all ages to travel in relative safety.  An often overlooked issue is the fact that Australia has an egalitarian society.  While many countries attempt to embrace the ideology of human equality, nowhere is the concept of a Fair Go more engrained in culture than in Australia, where wealthy people often invite house sitters into their mansions to care for home, property and pets while away.
Niche Markets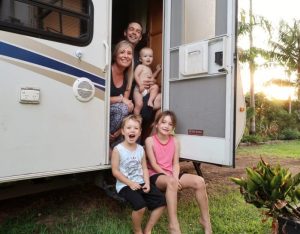 As markets grow, niche sectors aimed at satisfying specific market needs start appearing.
One such new kid on the block is Family Friendly House Sitters, the brainchild of an Australia family of five who left home in 2018 to do The Big Lap.  Early on in their travels Michael and Natalie discovered house and pet sitting as a way to enjoy some home comforts along the way.
Still travelling with no end in sight, they created Family Friendly House Sitters to help travelling families connect with family friendly Aussie home owners.
How do House Sitting Websites work?
House sitting websites work beautifully connecting house sitters and home owners.  Similar to AirBnB, registered members set up their profile and communicate with one another incognito via the site's messaging system.  The ¹best sites protect the identity and location of the individual until each party agrees to exchange personal details.
None of the ¹best house sitting platforms for house sitting Australia charge home owners to register and list their house sitting job, but house sitters pay an annual fee to join and list their profile.  Both home owners and house sitters are able to log in at any time to edit their details – home owners may want to add a photo to their listing and house sitters may need to update their availability. Editing and updating information benefits everyone and ensures details remain current.
But, the bottom line is house sitting websites would not work without fundamental human goodness.  Who'd have thought that the bright idea hatched by a couple of trusting young Aussie graduates in 1993 would have morphed into a world-wide house sitting community of millions with members in 135+ countries.
Est 2015 Compare House Sitting® is a world first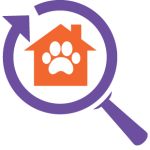 Go Compare House Sitting® is the ONLY resource dedicated to monitoring all prominent house sitting websites in the marketplace.  The most up-to-date house sitting website comparison on the internet, we collect information from house sitting platforms on a regular basis.  From this rigorous research we know the house sitting sites that give the best results, those that don't deliver at all, and everything in between.
FOOTNOTE 1:  Use of the term "Best" and "Good" and "Reliable" is not a product rating and is subject to our General Disclaimer.
| TERM | WHAT DOES THIS MEAN? |
| --- | --- |
| Alerts: | House Sitters receive Alerts when House Sitting job(s) are published that match their specified preferences. Available in either in Real Time or every 24 hours, by Email and/or Twitter. As competition increases for house sitting jobs, critical House Sitters activate, monitor & respond to Alerts promptly. |
| Avg House Sitting Jobs: | Also known as House Sitting Assignments, House Sitting Listings, refers to the number of Home Owners or Renters who list (publish) their house and pet sitting assignment on a house sitting website. |
| Home Owners (HO): | A generic term used to describe home owners and renters who invite house sitters to live in their home and/or on their property in their absence. |
| House Sitters (HS): | A generic term used to describe people who offer their services as a house and/or pet sitter. HS may be singles, couples or a group e.g. families. |
| ID Verification: | Registered house sitters are given the option to have their ID verified by a third party service provider. Personal details are checked against public databases for the purpose of confirming that a person is who they say they are. The databases are different for each country. All are established and secure sources, usually Government Depts and Credit Agencies. |
| Join Fee Home Owners: | Some house sitting websites charge HO an annual fee to register. All International (global) house sitting websites charge HO, with the exception of House Carers and MindMyHouse which both offer HO FREE membership. Most Regional (country specific) house sitting websites offer HO FREE membership. |
| Join Fee House Sitters: | Fee paid by House and Pet Sitters to join a house sitting website and connect with Home Owners who are also registered with the site. |
| Online Reviews: | Some house sitting platforms offer both HO & HS the ability to review the other party. Most offer 5 Star Reviews based on specific criteria e.g. Communication, Pet Care, Garden Care, etc. Not all house sitting sites offer this feature as they believe Reviews are subjective, not objective, hence are not helpful. |
| Read Receipt: | Both HO and HS can see whether or not the other party has opened their message. |
| Renewal Fee Sitters: | Fee paid by House Sitters to renew their membership with a house sitting website. |
| References External: | Members upload written references from external sources e.g. past home owners, character references, landlord references. |
| References Internal: | Home Owners write House Sitters an internal reference. Some sites also allow House Sitters to write a reference for the Home Owner. In 2016 Aussie House Sitters introduced two-way References/Reviews. Some platforms have now replicated this feature. |
| Social Media: | Beware of house sitting websites or house sitting search portals who do not show their face! Social Media is increasingly important in the creation of Trust. |
COPYRIGHT Robyn-Lea Schulz © 2015-2019  All Rights Reserved