Now the pandemic that brought the world to a standstill is under control, world-wide people are leaving home in droves, and many need sitters for home and pets while away.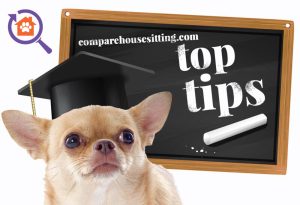 Not only do home owners and renters need sitters to keep things running smoothly on the home front in their absence, due to the surge in pet ownership over recent years, a higher proportion than previously are in search people to live-in and care for newly acquired pets.
Because of this, the demand for people who 'sit' for free in exchange for accommodation under the value-exchange model of house and pet sitting, is at an all-time high.
Therefore it is more important than ever that those in search of house and pet sitters know how-to attract the best candidates for their house sitting job.  There are several steps in the process of securing a sitter who is a good match for your needs. The first five steps are especially important to avert any unwanted surprises.
TIP 1:  Register with a House Sitting Website
Often people wonder if they can get away with not joining a house sitting website and instead, find someone through word of mouth or on Facebook groups.  We recommend connecting through the secure environment of a house sitting website that supports the value-exchange model of house sitting.  There are many reasons for this, one of the most important being that both parties are accountable to the platform. Other reasons include:-
House Sitters are Verified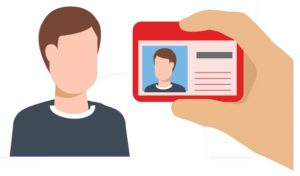 House sitters who join a house sitting website are usually asked to verify they are who they say they are.  Most platforms ask sitters to undergo a third party Identity check.
Visible house sitting history
Potential users are able to see a visible record of members' house sitting history.
People searching for sitters can read online Reviews from past home owners.  These detail the specifics of their house sitting duties while engaged by them.  As well as online Reviews, most platforms allow house sitters to upload written References of house sitting jobs undertaken separate from the website.
In addition, most house sitting websites have a 5 Star Rating feature. This works by home owners allocating "stars" to different aspects of their experience with the house sitter, for example, House Care, Garden Care, Pet Care, Followed Instructions, Resourceful, Communication.
Members are accountable
It is in noone's best interests for house sitting websites to have members in their midst who don't do the right thing by other members.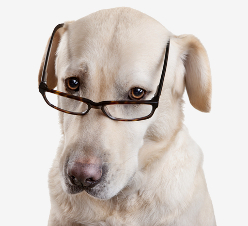 Because of this, all members are accountable to house sitting website/s of which they're a member.  Some platforms take accountability one step further, and require new members to agree to a Code of Conduct on joining.  On the rare occasion a member does the wrong thing, the site reserves the right to cancel the rogue members' account.
Identity is protected
House sitting platforms shield the exact location and personal details of the individual until such time as both parties agree to connect.
Connecting is easier
The process of connecting is so much simpler on a house sitting website than via Facebook.  Each step of the way is streamlined, so all home owners need do is focus on finding the best match for their needs.
Insider Tip:  Advertise on just one house sitting website.  To list on more and you risk being inundated with enquiries from hopeful house sitters. This will generate unnecessary work for you.  If you receive less applicants than you had hoped for, then consider listing on another site. 
---
Find Free sitters in Australia, New Zealand, UK, USA, Canada, Mexico.
---
TIP 2:  Write a detailed Advertisement
It is very important home owners give prospective house sitters as much information as possible.
In the current climate, house sitters are spoilt for choice of assignments to choose from. Short, vague listings will result in home owners and renters receiving far fewer applications than they would had they made time to write a detailed description of home, property, pets and the house sitting jobs.  People whose listing contains scant detail, and no photos, often do not receive any applications at all.  More is better than less.  Information house sitters need-to-know include:-
Your Home and Location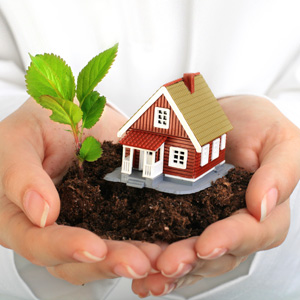 House sitters want insights into the home they'll be living in, and the immediate area.
Do you live in a one-bedroom apartment in a busy city, family home in a sleepy suburb, country cottage on a remote farm, or converted castle in the French countryside?  If there is no parking available near your home, mention this.  If your home has internal security cameras, state this.
Many house sitters travel widely and have little or no knowledge about the area where you live. 
Let potential sitters know about your local area and nearby facilities. If it's a long way to the closest shop, mention this in your ad. If there are great walks or natural attractions nearby, say so.
Will your sitters need transport?
Some house sitters have transport, but many don't.  Do you live close to good public transport links, or will your house sitter/s need a vehicle? If you're open to making a vehicle available to your house sitters, say so in your ad.
Animals to be cared for
Do you have companion animals, farm animals, a combination of the two or no animals at all?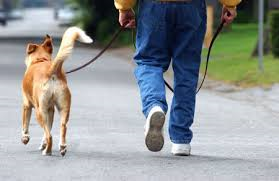 If companion animals, give insights into their behaviour and routine.  For how long and how often do dogs need to be walked?  Are your six cats indoor cats whose litter trays need to be cleaned?  Will your pet/s fret if left alone for long, or are they accustomed to being home alone all day?
It's very important to specify breed and age of dogs. 
There's a big difference between caring for a young Border Collie who needs exercise, stimulation and close monitoring, compared to an elderly Golden Retriever with arthritis who is content to sleep most of the day and can't walk far, or often.
House sitting jobs
What are the house sitters responsibilities in and around the home?  Is there a pool to be maintained, lawns mown, hedges trimmed, garden weeded?  Or do your house sitting jobs consist of watering the potted plants and feeding a few fish.
Define your expectations
House sitting is not a one-size-fits-all.
House sitters come from all walks of life and are looking for houses to 'sit' for a range of reasons.  Many are location independent workers who prefer to be home more often than not because the main reason they sit is to settle somewhere and work online. Others sit for new adventures and want to be out and about, sight seeing during the day.
The clearer home owners define expectations, the more likely they are to receive applications from house sitters who are a good 'fit'.
Insider Tip:  Your listing is your responsibility!  Bad things happen when house sitters turn up and discover the house or pets are not as described. By being thorough, open and honest you'll be setting yourself up for a happy house sitting experience. 
Include Photos!
The importance of including photos in your listing cannot be overestimated.
With so many great sits on offer, if a listing has none or few photos, most house sitters will not even read the ad but instead, move on to listings that have photos and a lot of detail.
In addition to knowing how many and what breed of animals are to be cared for, house sitters want to see the house they're applying to live in for a while. Important areas are kitchen, bathroom, the main living area and their bedroom. Also garden, lawns and pool, if applicable.
Insider Tip:  Photos of the front of your home taken from the street should be avoided in case they reveal your exact location. 
TIP 3:  Short list applicants
Don't publish your listing then wait a couple of days to check the response. 
As soon as you post your ad, allocate time to dealing with the first influx of enquiries. It should not take long to select a few applicants who meet most, if not all, of your requirements.  Trust your intuition! Pick people you feel good about, whose application was polite and friendly and profile engenders confidence.
Make a short list of two or three candidates and contact them in order of preference. If there are any aspects about which you'd like more information, then ask.  For example, you may want to know the age of each child in the house sitting family of four.
Insider Tip:  Because house sitters have no guarantee of securing a particular house sitting job, they often apply for multiple assignments simultaneously.  
TIP 4:  Interview your preferred house sitter
Don't rely on communicating via the platform's internal messaging system to select your house sitter.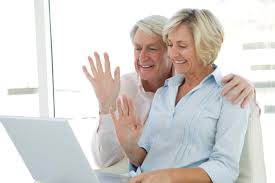 ou're about to enter into a relationship – for a little while, or perhaps a long time.  There will always be people you 'click with', and whose house sitting experience is a good match for your needs and those of your pets.  And there will be others who, for whatever reason, you don't feel a connection with, or whose expectations aren't a good 'fit'.
Once you've selected your preferred sitter/s, it is important to talk.  Suggest a video chat or, if possible, meet in person.  House sitters appreciate the opportunity to meet people and pets.  And see the home they're applying to care for, in particular, kitchen, main living area, their bedroom and if applicable, the garden and lawn they're being asked to tend.  If it's not possible to have a video call, then a phone conversation is preferable to not meeting at all.
If it's not possible to have a video call, then a phone conversation is preferrable to not meeting at all.  Trust your instincts.
Insider Tip:   Talking conveys so much more than tapping 😉
TIP 5:  How far in advance to advertise?
As a general rule, eight to ten weeks is the optimum time to start searching for a house and pet sitter.
Longer than that, and you risk your selected sitter having to pull out closer the time.  However, a few factors influence how far in advance home owners should advertise on a house sitting website. They include where you live, and how far your house sitter/s need to travel.
If your home is in an isolated or remote area, it may take more time to find sitter/s who want to live where you do. Whereas if you live in one of the world's best cities, or a popular tourist destination, chances are a lot of people will apply no matter when you advertise.  If your house sitter/s travels from abroad, they need lead time to book flights.  Whereas sitters who come from the next suburb will be available at short notice.
Insider Tip:   No matter how honorable and committed, the longer the intervening period, the more likely people's circumstances will change – either yours or theirs.
Ready to find a free sitter for home and pets?
---
These are the best house sitting websites to find sitters in Australia, New Zealand, UK, USA, Canada, Mexico.
---
» Got Questions on What House Sitting is, exactly?
COPYRIGHT © Robyn Lea Schulz 2016-2022 All Rights Reserved