We believe choice of house sitting website can be a game changer.
But how do you choose a good house sitting website if you don't know the qualities to look for?
The internet is a wonderful resource.  Information once only found in paper documents, and research that took hours, can now be accessed in minutes. But for every reputable website there are dozens more with information that's unreliable, out of date, or worse. We help you save money and avoid the time-wasting trial and error of things not working as expected, by pointing you in the direction of the best regional house sitting websites for house sitting UK, USA, Canada and Mexico.
Why GoCompare House Sitting Websites?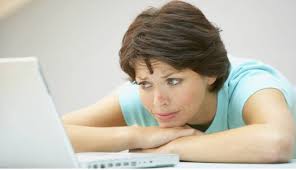 Over the past decade improvements in technology has spawned a new model of unpaid house sitting made possible by House Sitting Websites. As a result, the practice of house and pet sitting is moving from a niche proposition to becoming more and more mainstream, as people in all corners of the globe discover that by registering with a ¹good house sitting website, doors open to a new world of opportunity and adventure. This increased interest in house sitting is spawning more and more house sitting websites. But rather than being helpful, the plethora of platforms is causing confusion in the marketplace – particularly for newcomers to the world of house sitting. Because if you don't know the qualities to look for, how can you tell a ¹good house sitting website from the others?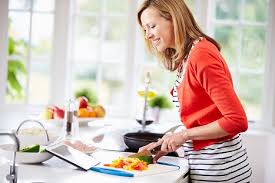 Each of the ¹best websites featured by Compare House Sitting® can be relied on to match home owners with registered house sitters. Since we first started researching house sitting websites in 2013, we've seen platforms come and go. The ¹best brands featured here have stood the test of time.
Est 2015 Compare House Sitting® is the ONLY resource dedicated to monitoring and reviewing all prominent house sitting websites in the marketplace.  The most up-to-date house sitting website comparison on the internet, we collect information from house and pet sitting platforms on a regular basis.  From this rigorous research we know the house sitting sites that give the best results, those that don't deliver at all, and everything in between. Here we detail the five critical qualities that distinguish a ¹good house sitting site from the others.
FOOTNOTE 1:  Use of the term "Best" is not a product rating and is subject to our General Disclaimer.
GoCompare the

¹BEST

House Sitting Websites for UK USA Canada Mexico
Last updated 10/11/2019
UK, USA, CANADA, MEXICO
Country
EST.

* Fee Home Owners

* Fee House Sitters

* Discount Codes

ID Verification

* External References

* Endorsements

* Alerts

Social Media
Logo

House Sitters America

USA
2006
FREE
USD30
No
No
Yes
2-Way

Real Time or Daily Alerts

Facebook
Instagram

House Sitters UK

UK
2013
FREE
GBP29
Yes
Yes
Yes
2-Way

Real Time or Daily Alerts

Instagram
Facebook

MindAHome UK

UK
2012
FREE
PDS15
No
No
Yes
1-Way

Daily Alerts

Facebook
Twitter

House Sitters Canada

CANADA
2016
FREE
$59
Yes
Yes
Yes
2-Way

Real Time or Daily Alerts

Instagram
Facebook

House Sit Mexico

MEXICO
2008
USD79
USD79
Yes
Yes
No
2-Way

Real Time or Weekly Alerts

Facebook
Twitter
| TERM | WHAT DOES THIS MEAN? |
| --- | --- |
| Alerts: | House Sitters receive Alerts when House Sitting job(s) are published that match their specified preferences. Available in either in Real Time or every 24 hours, by Email and/or Twitter. As competition increases for house sitting jobs, critical House Sitters activate, monitor & respond to Alerts promptly. |
| Average House Sitting Jobs: | Number of house sitting jobs listed each month averaged over the six month period Aug 2019 to Jan 2020. Also known as House Sitting Assignments, House Sitting Listings, refers to the number of Home Owners or Renters who list (publish) their house and pet sitting assignment on a house sitting website. |
| Home Owners (HO): | A generic term used to describe home owners and renters who invite house sitters to live in their home and/or on their property in their absence. |
| House Sitters (HS): | A generic term used to describe people who offer their services as a house and/or pet sitter. HS may be singles, couples or a group e.g. families. |
| ID Verification: | Registered house sitters are given the option to have their ID verified by a third party service provider. Personal details are checked against public databases for the purpose of confirming that a person is who they say they are. The databases are different for each country. All are established and secure sources, usually Government Depts and Credit Agencies. |
| Joining Fee Home Owners: | Some house sitting websites charge HO an annual fee to register. All International (global) house sitting websites charge HO, with the exception of House Carers and MindMyHouse which both offer HO FREE membership. Most country dedicated house sitting websites offer HO unlimited FREE membership. |
| Joining Fee House Sitters: | Fee paid by House and Pet Sitters to register on a house sitting website and connect with Home Owners who are registered with the site. Fees are usually paid annually. Some sites offer the option of 3, 6, 12 or 18 months membership. |
| Online Reviews: | Most house sitting platforms offer HO & HS the ability to leave a 5 Star Review for one another. Each review is based on specified criteria e.g. Communication, Pet Care, Garden Care, Cleanliness, etc. Not all house sitting sites offer this feature and instead, encourage written References. |
| Read Receipt: | Both HO and HS can see whether or not the other party has opened their message. On some sites it's possible to see exactly when the message was opened, but most simply advise "Message Read", |
| Renewal Fee Sitters: | Fee paid by House Sitters to renew their membership to a house sitting website. Fees are usually paid annually. Some sites offer the option of 3, 6, 12 or 18 months membership. |
| References External: | Members upload written references from external sources e.g. past home owners, character references, landlord references. |
| References Internal: | Home Owners write House Sitters an internal reference. Some sites also allow House Sitters to write a reference for the Home Owner. In 2016 Aussie House Sitters introduced two-way References/Reviews. Some platforms have now replicated this feature. |
| Social Media: | Beware of house sitting websites or house sitting search portals who do not show their face! Social Media is increasingly important in the creation of Trust. |