Robyn-Lea, Founder & Owner of Compare HouseSitting®
My house sitting story commenced in March 2011 when, aged 50 something, the property boom came to Sydney.  My home for the previous ten years had been a lovely little flat beside the seashore in an apartment block owned by friends.  But when developers came knocking, this prized waterfront property was sold.
Keen to continue living in the manner to which I had become accustomed but reluctant to pay a large percentage of my income to a landlord on the open market, thoughts turned to house sitting.  I'd met people who were "earning" free accommodation as aussie house sitters and wondered if by house sitting I could explore other seaside areas before deciding where to settle.
House sitting Sydney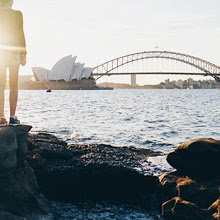 Within days of joining Aussie House Sitters I'd been contacted by a few home owners, and with every conversation it became clear the mysterious world of house and pet sitting was for real. Instead of lying awake worrying about having to pay high rent, I went to sleep dreaming of not paying rent at all. My inaugural sit was for a couple who were about to retire. Read more
House and pet sitting – a lifestyle choice
The following year my house sitting buddy and I joined MindaHome and a year later House Carers.  These three Aussie owned and operated platforms have kept us happily housed since March 2011, mainly house sitting Sydney for work purposes. When we want to get away from it all we look for houses to sit on the NSW South Coast, or north as far as the Queensland Gold Coast. Armed with verifiable references we are now offered sits for months at a time. No longer burdened by the financial pressure that comes from living in one of the world's most expensive cities, we now get to live in lovely homes in gorgeous locations for lovely people, often with pets for pals. Wherever my house sitting adventures take me, my work comes with me. I have head space to think creatively and time to do something about it.Read more
Uni Grads on working holiday Down Under
Best friends 22yo Sharon & Alysha are excited that their dream to spend a year Down Under travelling and subsidizing their accommodation costs as aussie house sitters, is fast becoming a reality.
Uni graduates from the United States, at first they had reservations of being accepted by Aussie home owners for house sitting jobs.  To give themselves the best possible chance they researched house sitting websites and joined one of the best house sitting sites for house sitting Australia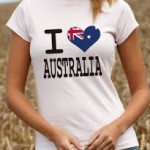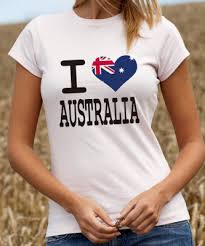 In their profile they list the pets they've owned and cared for, individual house sitting experience and sport and leisure interests. They explain how they flatted together for two years, have references from past landlords and promise to "go above and beyond to ensure your home is maintained to your high standard".  Non-smokers, both girls claim to be 'mature for their years, responsible, energetic, professional and honest'.
Keen to travel, they're applying for 'sits' from the East Coast of Australia to the West. Available for interview via Skype or FaceTime, Sharon and Alysha report good successes, with their aussie house sitting schedule filling fast.
For the love of animals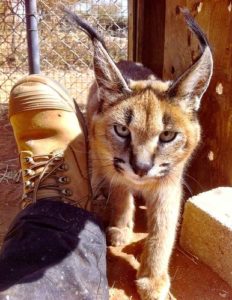 David is 42 and single. An avid traveller, for the most part of every year he lives & works in third world countries, often volunteering for causes that involve caring for animals. For a few months of every year for he returns to Australia to see his best mate, 72yo Dad and while here, he becomes an Aussie house sitter.
David told Compare House Sitting® that house sitting gives him the chance to have his own space & some first world home comforts.
"A travelling man, I have a deep love for and affinity with animals.  This affection was forged as a child as my Dad & Mum were animal lovers and our home hosted an ever changing array of pets.  I have lived with, owned and trained animals most of my life. More than a week without at least one animal close by and I start to get withdrawal symptoms." David said.
House Sitting Australia to live like a local before settling down
Couple mid 60's, on selling their Guesthouse in Queensland, decided house sitting offered the opportunity to live like a local in different areas before deciding where to settle.
Their plan is to seek houses to sit so they can stay a week or two and truly "experience" an area – the weather, people, proximity to lifestyle activities they enjoy.  By house sitting they'll glean insights into the local housing market: learn things only known to the locals that real estate agents won't tell you, such as that recently released Estate near the ocean is re-claimed marshlands that floods during heavy rain.
Meantime, as aussie house sitters they're having the trip of a lifetime exploring the land they call home; something most people dream of but few actually do.
House and pet sitting to visit family interstate
Recently widowed 70-something Susan lives in regional New South Wales. When her husband died two years ago she turned to house and pet sitting as a way to visit family spread interstate.  Susan told Robyn-Lea that house sitting has given her life new meaning.
"I adore dogs!  The strata building I live in doesn't allow residents to own a dog but by house and pet sitting I can seek out as much pet therapy as I want." Susan laughed.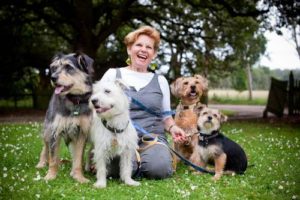 "I can't imagine being stuck on my own in my small home town year round, waiting for my kids to visit when they have time off work.  Besides, these days they have their own responsibilities.  As an aussie house sitter I'm able to visit regularly without living under the same roof.  One of the great things about house and pet sitting is that I not only spend quality time with my kids, I also have pets to pamper for a while." she said.
"I enjoy looking through the alerts that come in every 24 hours. It's a bit like buying a lottery ticket and waiting to see if I've won! When I see a house sitting job that appeals in one of my selected regions, I get my application off straight away and eagerly anticipate the home owner's response.  I'm constantly amazed at the great opportunities that pop up on my selected house sitting website." she said.
In the winter months, when it's not too hot & humid at Australia's Top End, Susan searches for house sits in and around Darwin to spend time with her son, daughter-in-law and first grandchild.  Then a few months before summer she changes her preferred area to Melbourne and seeks sits to spend time with her upwardly mobile single son.
COPYRIGHT © Compare House Sitting® 2015-2019 All Rights Reserved