Australians turn to house sitting to save home deposit.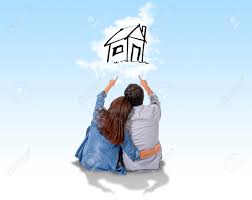 Australia's spiralling house prices is seeing more and more people turn to house sitting to save money: particularly GenY who find it very difficult to save money while paying high rents.
Malcolm Myer of Happy House Sitters told Compare House Sitting® how more and more people are making the Great Australian Dream of home ownership a reality by house sitting.
"Just a few years ago most of our house sitters were retirees, travelling.  These days around one third of house sitters in Australia's five major cities are GenY who are discovering they can live rent free by house sitting and save home deposit."   Malcolm said.
"House sitting Sydney is booming, and house sitting Melbourne is not far behind.  We love hearing from people who have bought their own home by house sitting." he said.
Australia's five major metropolitan cities are "severely unaffordable"
The annual Demographia report released in January 2016 revealed the typical Australian house costs 5.6 times median household income.  That figure masks stark differences across the country, with Sydney's recent double-digit annual property price growth sending it into a league of costliness previously not seen outside Hong Kong.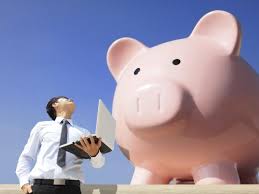 For the 12th year in a row the report found that all five Australian major metropolitan cities were "severely unaffordable".   In Sydney the typical house costs more than $A1 million, a whopping 12.2 times what the middle-income household in the city earns in a year, and Melbourne residents have to contend with a price-to-income ratio of 9.7.   Australia's other major metropolitan cities of Perth in Western Australia has a price-to-income ratio of 6.6, Adelaide in South Australia 6.4, and Brisbane in Queensland 6.1.
The report found 31 percent of all Australian households have very little capacity to save or buy beyond what they need after meeting housing costs.  And that Gen Y's chance of moving out of private rental accommodation and achieving the Australian dream of home ownership, was dwindling.   Renters face the most severe affordability problem, and families with young children under five also struggle.
What is house sitting, exactly?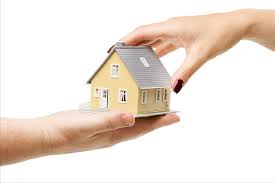 The concept is simple.  A home owner plans to vacate their house for a while: anything from a few days to quite a few months.  They search a house sitting website to find a house sitter or two to care for home, property and pets in their absence.    No money changes hands, as house sitters' services are provided in exchange for living rent free while the home owner is away.  See our Top 5 Tips to apply for house sitting jobs with confidence.
Not all house sitting websites are created equal.
The first step to house sitting success is selecting a good house sitting site.   But if you don't know the qualities to look for, how can you tell a good site from the others?  As one of Australia's longest serving, full time house sitters, having used and monitored most prominent platforms since 2011, we know a thing or two about house sitting websites: those that work best, those that don't deliver at all, and everything in between.   From this rigorous research we've identified the five important qualities to look for in a house sitting website.
Maybe you, too, can save home deposit by house sitting?
If you are trustworthy, reliable, love animals and known to do the right thing by others, like thousands of happy house sitters you, too, might be able to save a first home deposit by house sitting.   The house sitting websites featured here have been around for many years, consistently connecting house sitters and home owners in a secure, online environment.   Read Case Studies of real people achieving life goals by house sitting.
COPYRIGHT © Compare Housesitting® 2015-2019 All Rights Reserved