House sitting can be a very rewarding experience.   But if you're missing critical knowledge it can be a struggle.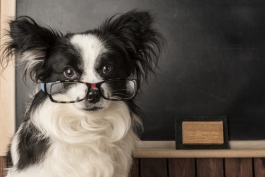 All successful house sitters know the first step to house sitting success hinges on choice of house sitting website. But selecting a site from the plethora of platforms can be daunting, especially if you're a first timer. Our comparison of house sitting websites helps you Compare, Review and Self-select the site best for you.  
The next step is follow our TOP 5 TIPS – and apply for house sitting jobs with confidence 🙂
TIP 1:   Write a great Profile and land great house sitting jobs
First impressions count! Your Profile is your introduction to the home owner. Sell yourself. It's really important to build the best possible profile to stand out in the crowd. Emphasize your personal attributes. Add photos! Home owners much prefer to put  face to a name than communicate with a faceless name on a house sitting website. If you've cared for pets similar to theirs, say so. The more you relate to the home owners' needs, the more likely they are to feel a connection. It's quite something for home owners to entrust property, possessions and pets into the hands of a virtual stranger. Be open and honest about who you are – why you want to house sit and your pet preferences. Read more
Insider Tip:  "A picture is worth 1,000 words".  The importance of photos cannot be over stated.
TIP 2:    Activate and monitor home owner ad Alerts
It is very important to send your application as soon as possible after the home owner lists their ad on a house sitting site. To be noticed, yours needs to be among the first five applications received by the home owner.  After that, your chance of being short listed diminishes: particularly for "attractive" sits which are hotly contested. All the 'best' house sitting sites offer Alerts as and when new home owner ads are published that match the sitters' specified preferences. Most sites send Alerts daily, others in real time.  Alerts are usually sent by email but some also offer Twitter.  See details of Features & Functions of the 'best' sites for Australasia and UK & USA.
Insider Tip:  You must opt in to receive Alerts! These are not automatic.  Take care setting up your alerts. Read the instructions carefully e.g. does ticking a box denote you want, or do not want, a feature to be included in your alerts? If unsure, seek clarification from the site.
TIP 3:  Respond to home owner ads ASAP 
As soon as you are alerted to a house sitting job of interest – apply.  Don't leave it to a more convenient time. Competition for 'attractive' house sits is fierce. Sits of more than four weeks duration come into this category, as do those in major cities & popular holiday destinations. Other factors that contribute to increased competition for house sitting jobs are no pets, a pool, easy care home and/or garden and beautiful homes in gorgeous locations.  Browse house sitting jobs for Sydney and London.
Insider Tip:  If you're actively looking for a house sitting job, be poised to apply anywhere, anytime.  If you see a house sitting job that is right for your circumstances, 'send' your application ASAP.
Join us on FaceBook for more Tips, Tricks & Insider Information.
 TIP 4:   'Make' the time to write a great application
Your first contact with the home owner is critical. It sets the scene for ongoing communication and will make or break whether you're short-listed. Communication should be less about your needs and more about theirs. Read the home owner ad very carefully. Tell the home owner what you bring to the position and address all the issues raised. Detail relevant past experience, particularly with animals. Show empathy for the needs of the home owner and their pets. Don't cloud communication with details about duties. The all-important initial contact is about opening up two-way communication. Don't just say "I'm interested in your house sit – see more about me at my Profile".  A disinterested application will not impress home owners who receive emails from very enthusiastic sitters. Read more
Insider Tip:  Respect the requirements specified in the home owner ad! Only apply for house sitting jobs for which you qualify. If the ad says the home owner is looking for a couple who are home a lot, perhaps retirees or people who work from home, don't apply if you're single and work full-time. To do so is to waste your time & theirs.
TIP 5:   Communication is key to house sitting success
Aside from the practical aspects of being available for the period in question and willing & able to carry out the duties specified, effective communication is key. House and pet sitting is about relationship, relationships are built on trust, and trust starts with communication. Communication with home owners should be timely, courteous, and clear. Give a thorough, not evasive, response to questions. Try to speak with the home owner as early as possible in the process, either by phone or Skype.  By doing so each party is able to get a sense of how good a 'fit' they are, and opportunity to clarify expectations.
Insider Tip:  It's important to inspire trust on first contact. Attach photo ID and/or a reference or two with your initial contact. Remove the home owner's contact details. These can be supplied once both parties have agreed to go the-next-step.
Sound like a lot of work?
Applying for house sitting jobs could be classified as work.  I look at it this way – a dollar saved is a dollar earned. Thanks to discovering house and pet sitting in 2011, I've 'earned' hundreds of thousands of dollars by not paying rent or mortgage in Sydney – a city where house prices are the second most expensive in the world.  My calculation of monies 'earned' over six years house sitting Sydney is based on current long term rentals ranging from $A500 per week for an apartment in the suburbs to $A2,000 per week for a harbour side home. Short term, holiday rentals would be much more.  Read My Story here.
COPYRIGHT © Compare House Sitting® April 2015 All Rights Reserved