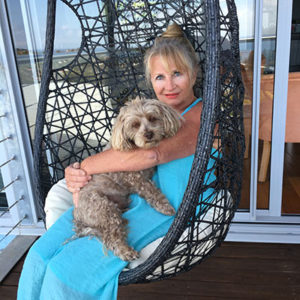 It was March 2011 when I discovered the world of house sitting and decided to give it a go: a stop gap measure between vacating my lovely little flat beside the seashore and deciding "what next"?  Now 2017 and still I'm house sitting – just one of hundreds of thousands of people on the planet benefiting from the peer-to-peer based sharing of goods and services coordinated through virtual networks.
Seven years of house sitting success
I've now enjoyed seven years of house sitting success, having mastered the art of making myself 'at home' in someone else's for the weeks or months they're away. Because I don't pay for accommodation I can travel more often and for longer, and live like a local for a while. I experience the joy of caring for an array of companion animals, the thrill of exploring different areas, and the pleasure of getting to know lovely home owners who welcome me into their home, and their lives, for a while. With no house to call my own, I am never without a home and more often than not, live in luxury in gorgeous locations.
 What is house sitting, exactly?
The concept is simple. A home owner plans to vacate their residence for a while: anything from a few days to quite a few months. They search a house & pet sitting platform to find a house sitter or two to keep things running smoothly on the home front while away. No money changes hands, as house sitters provide their services at no cost in exchange for living rent and mortgage free.
Why Compare House Sitting® websites?
In 2013, on a quest to find the best house sitting jobs and with a penchant for research, I set about doing just that. I compiled details of all prominent house sitting sites, joined quite a few and monitored most others. It soon became clear that for every good house sitting site there were four others full of information that was unreliable, out-of-date, or worse. Some sites overstated their house sitting success by allowing home owner ads to remain listed for years past their 'use by' date. Others had very few home owner listings and more house sitters than I could count. And there were a few dormant sites bubbling along in search engines. It troubled me that out there in the ether lurked faceless people happy to accept money from hopeful house sitters knowing they had little chance of ever getting a house to sit. Whereas I knew that by registering with a reputable platform, houses to sit are but a few applications away. We explain how to apply for house sitting jobs, here.
My Eureka moment
Knowing how the platforms I was registered with had paved the way for me to live life on my own terms, it angered me that a few rogue sites could discourage others from embarking on their very own house sitting adventure. And so it was that, waking early one morning, I had a Eureka moment. The best contribution I could make was point people in the direction of good house sitting platforms. I would continue to monitor and analyse House & Pet Sitting Websites by comparing Features, Functions and Prices. Because by using a good house sitting platform, people would eliminate the frustration of things not working as expected and gain a huge shortcut to the learning curve.
Download your free PDF – How to choose a House Sitting Website.
You can connect with confidence
If you are a House Sitter or Home Owner seeking opportunities in Australasia, the UK, USA, Canada or Mexico, each site featured on Compare House Sitting™ can be relied on to provide a dependable online meeting place of integrity.
STOP PRESS:  More house and pet sitting websites will be added, soon.
Robyn-Lea, Founder & Owner, Compare HouseSitting®  2016 All Rights Reserved