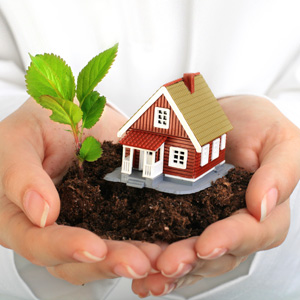 Before the advent of the internet house sitting was typically an informal arrangement between retirees who knew one another. Fast forward to today and house sitting is booming world-wide. No longer a niche suggestion for a small section of the community, house and pet sitting is now a mainstream plan for people of all ages.
Here we explain what housesitting is, exactly.
Why is House Sitting booming?
Quite a few factors are contributing to why house sitting is booming world-wide trend.
House Sitting as a free service
In the past decade, technology has spawned a new model of unpaid house and pet sitting made possible by house sitting websites.  House Sitting Websites succeed beautifully connecting house sitters and home owners, whether around the corner or on the other side of the world.  Similar to dating sites, these platforms make it possible for people to meet incognito.  Only when both parties are ready to connect do they share personal contact details.
Communication Technology
Communication technology such as Skype make it possible for people to meet online, face to face. House sitters are able to have a tour the home they're applying to care for, see the living area and their sleeping quarters.  A Skype call enables them to get an overview of their responsibilities – see garden, lawns, pool and the pets in residence.  By meeting online both parties are able to have-a-chat and get a sense of how good a 'fit' they are for one another.
Vibrant online communities

Globalization, increased usage of the internet and affordable technologies are making it easier for people to connect via online communities.  Social media is fast becoming a major communication channel, allowing users to share information, opinions, photos, events and content in real time.
In the world-wide house sitting community Facebook Groups have proven to be the most effective way to share knowledge, ask questions and build relationships.  Created by people with a passion to share their house and pet sitting experience for the benefit of others', Groups provide a safe space for newcomers and seasoned sitters alike to learn, laugh, share and grow.  Join us on Facebook. 
Photo and video sharing social network Instagram is fast gaining popularity in the house sitting community. Instagram enables people to follow others, gain insights into their house sitting adventures and grow connections.  Follow us on Instagram.
A recent welcome addition to the global house sitting community is MapAHub, a social hub for travelling house sitters to connect and arrange meetups in person, now or next month, anywhere in the world.
The mobile workforce is growing.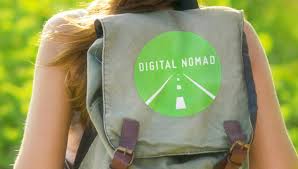 The traditional face-to-face location dependent job market is shifting toward a remote, location independent workforce. Faster internet, better tools and widespread use of English means everyone from startups to corporations can benefit from the growing pool of people who work remotely. And for the work-anywhere digital nomad who enjoys a few home comforts while travelling, house sitting is an excellent accommodation option.
Baby Boomers are retiring
Western countries are at a critical demographic turning point, where waves of babies born immediately after World War II are reaching retirement age. Known as the Baby Boomers, this generation of retirees are retiring from work, but not from life, often leaving home to travel for months on end.  Many seek house sitters to care for home, property and pets while away.
The emergence of the Fur Baby
Not so long ago a dog was a dog. But these days increasing numbers of pet owners regard cats and dogs and cats as part of the family rather than just a pet. The emergence of this trend has given rise to the expression 'fur baby', a term added by the Oxford Dictionary to its official wordlist in 2015.
So when the holidays roll around or pet parents need to go away for a while, finding somewhere for pets to stay and be cared for in the manner to which they are accustomed can be very expensive.  Growing awareness of house and pet sitting as a free service is seeing more and more home owners turn to live-in housesitters while away.
House sitting Australia
A browse of house sitters profiles on regional house sitting sites for Australia reveal more and more Aussies house sitting to save money. With Sydney second only to Hong Kong as having the least affordable housing in the world, and Melbourne ranked forth, increasing numbers of Australians are house sitting to avoid paying large proportions of their income on rent. Around one third of house sitters on regional house sitting websites are GenY, many housesitting to save a home deposit.
Yes, you can connect with confidence!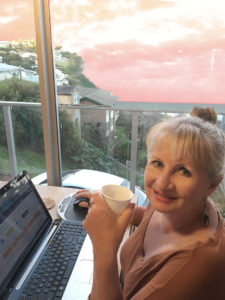 At Compare House Sitting® we're working hard to make sure consumers are informed about house sitting websites in the market place.  Are they doing a good job? Do they deliver on their promise? Is the site run by real people or robots?
Compare House Sitting® is the only platform dedicated to monitoring and reviewing house sitting websites.  Our mission is to help others fast track their house sitting success. We do this by pointing people in the direction of reliable house sitting websites so they avoid time-wasting trial & error and the frustration of things not working as expected.
These are the best Regional sites for house sitting Australia, New Zealand, UK, USA and Canada.
Est 2000 House Carers was the world's first global house sitting website.
The House Sitters was the world's first house sitting website.  Est 1993 as a house sitting Agency to service Australia, in 1998 The House Sitters launched Australia's first house sitting website.  2018 The House Sitters celebrate 25 Years of helping Australian home owners connect with registered house sitters in a secure, online environment – whether around the corner or on the other side of the world.
COPYRIGHT © Compare Housesitting® 2015-2018 All Rights Reserved