The concept is simple. A home owner plans to vacate their residence for a while – anything from a few days to twelve months and everything in between.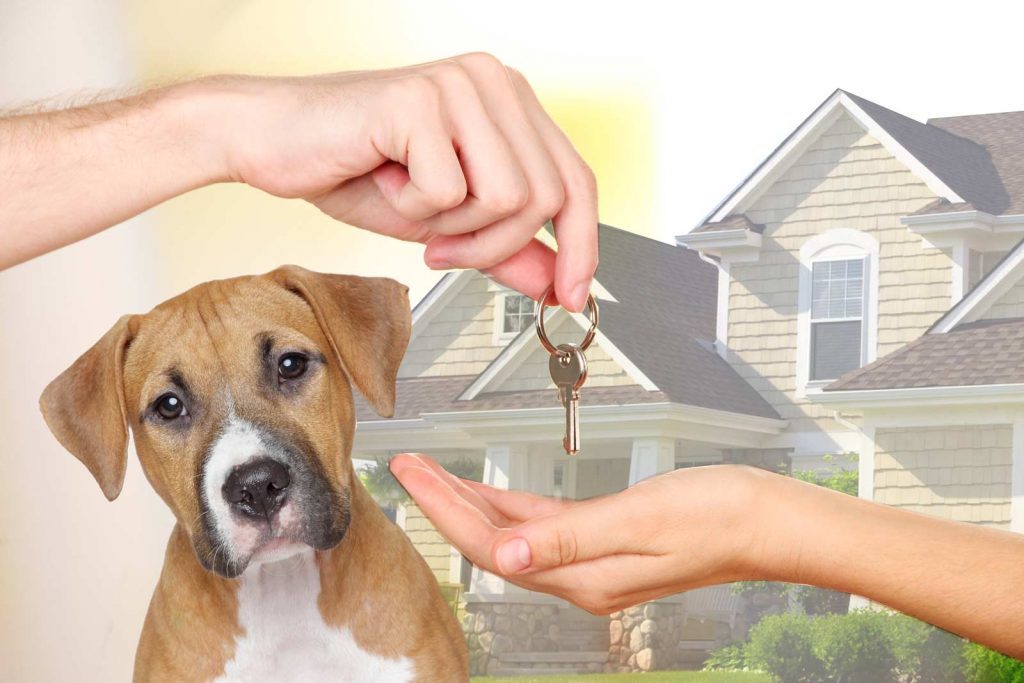 They search a house sitting website to find a house sitter or two to keep things running smoothly on the home front while away.
No money changes hands, because house sitting is the free exchange of services between people who co-operate for mutual benefit.
Over recent years the practice of house sitting as a free service exploded in popularity around the world, as increasing numbers of home owners open their doors to people travelling, one house sit at a time.
No longer a niche suggestion for a small section of the community, housesitting is now a mainstream plan for people of all ages in more and more countries.
What is house sitting, exactly?  
House sitting as a free service has never been easier, due to the growing number of businesses that act as a digital platform on which home owners advertise house sitting jobs, and house sitters advertise their availability. 
House and pet sitters do not get paid to 'sit', nor do home owners get paid to have their house sat. In this way, because no money changes hands, house sitting websites are not liable for damages to a property.
Communication technology such as Skype make it possible for those on both sides of the house sitting fence to meet online, face-to-face. House sitters are able to have a tour of the home they're applying to care for, see the living area and their sleeping quarters and better understand the responsibilities that come with the house sitting job. By engaging face-to-face both parties can evaluate how good a 'fit' they are, both in terms of the duties of the assignment and as individuals.
Once duties and expectations are clear and both parties are in agreement, both parties commit to the arrangement.  Those involved are then comfortable to finalise plans to get-away-from-it-all for a while.
How do house sitting websites work?
House sitting websites create an online space similar to AirBnB.  The platform shields the identity and exact location of the individual, and members communicate via the site's internal messaging system.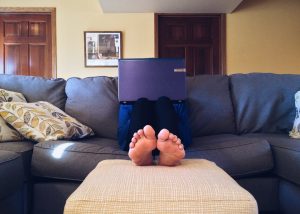 Both parties register to connect with those on the other side of the house sitting fence. Home owners advertise their house sitting job, and house sitters write a detailed description of their house and pet sitting experience.
Known as as house sitter "profiles", these online resumes enable home owners to assess whether applicants are a good match for their house sitting assignment.
Important considerations include breed and age of pets, and whether the house sitter is physically able to do the house sitting jobs, for example, walk two big strong dogs on a leash for an hour each day.
Does house sitting cost?
The only fixed cost is the annual membership fee paid by house sitters to join a house sitting website.
Membership fees for House Sitters range from $20 to $120 per annum – a small cost which pays for itself with one night's free accommodation.

The majority of house sitting platforms do not charge home owners to register and connect with house and pet sitters.
Most country dedicated house sitting websites offer free membership to home owners.  These include platforms for house sitting Australia, New Zealand, UK, USA and Canada.
House Sit Mexico charge Mexican home owners the same membership fee as house sitters.
Global sites House Carers and MindMyHouse offer free membership to home owners.  Each of the other global platforms, Trusted House Sitters, House Sit Match and Nomador, charge home owners a nominal annual fee to register and connect with free house and pet sitters.
But whichever way you look at it, in light of how much money the practice of house sitting as a free service enables both parties to save (often lots of it!), the cost to join a house sitting website to connect is a minor consideration. house sitting during covid
Why house sitting isn't entirely free
A condition of most assignments is that in addition to taking care of the routine maintenance of the home and property (collect mail, put out, mow lawns, water plants, etc), house sitters need to set aside time for any other agreed house sitting jobs, and pets in their care.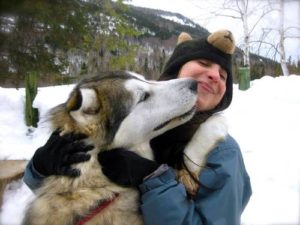 The duties and time involved varies.  Some companion animals cannot be left home alone for long, whereas others can be left all day. This is an important consideration in determining whether the parties are a good 'fit'.
Cats needs' are usually simple. While generally regarded as low maintenance, in the case of inside cats, in addition to feeding and play time, litter trays need to be cleaned.  Dogs require more dedicated care time and need to be walked once, if not twice, a day.
In the wonderful world of house and pet sitting it's a given that dedicated care time needs to be put aside to engage with, and love, the companion animals in residence.
House sitting during covid-19
House sitting during covid it's important to connect with people located within your bubble. 
In countries where house sitting is very popular there is often a house sitting website, or two, dedicated to house sitting in just that country.
The Location search filters on country dedicated sites are usually more detailed than on global platforms. This makes it possible to drill down to specific areas and regions to connect within a covid-induced bubble.
The countries that have their own dedicated house sitting website include New Zealand, Canada, UK, USA, Mexico and Australia.
House sitting as a free service is more popular in Australia than any other place on the planet, where people are spoiled for choice with four country dedicated sites servicing Australia.  Australia even has a house sitting site dedicated to house sitting in Tasmania.
What are the benefits of house and pet sitting?
House Sitting benefits for Home Owners.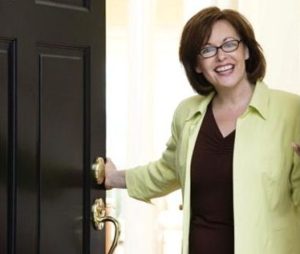 Home owners go away knowing their home is less vulnerable to burglaries, and property and possessions will be defended against damage by storms, fire or flood with trusted house sitters in residence.
For people who leave home for extended periods, having trusted house sitters in residence means their home is deemed occupied the Vacancy Clause in their insurance policy does not kick in, and their Home and Contents Insurance remains valid. The length of time before a property is deemed "unoccupied" varies from one insurance company to the next, country to country. Read more
With pet ownership on the increase, an increasingly important aspect of house sitting is care of companion animals. Instead of being sent away to a pet 'motel', pets remain at home with their familiar routine maintained.  We explain how-to find house sitters for home & pets.
House Sitting Benefits for House Sitters
On the other side of the fence are the House Sitters – singles, couples and families who register on house sitting websites to search for house sitting jobs.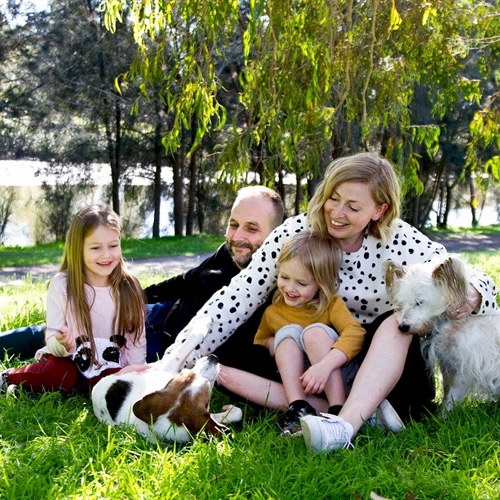 The opportunity to "earn" free accommodation in exchange for caring for other people's homes, property and pets is not a chore but a fabulous opportunity!
City dwellers get to escape the hustle and bustle of city life, families "earn" themselves a free holiday, digital nomads find a place to call home, and grey nomads able to take a break from the rigors of the road are just a few of the benefits of house and pet sitting.
During the day house sitters get to explore a new area then at night return to all the comforts of home – a fully equipped kitchen, laundry, bedrooms, home entertainment, WiFi. We explain how-to apply for house sitting jobs with confidence.
House sitting as a free service is good for the body, soul and wallet.
While both parties save money (often lots of it), on offer is much more than a simple economic equation.  It's a beautiful thing when people enter into a mutually beneficial arrangement based on Trust, not Money.  Sharing is part of human nature. Doing something for others makes us feel good.
More Interaction. Less Isolation.
One key to a healthy mind is staying engaged with others. A dog is a conversation waiting to happen.  People, especially other people with dogs, will stop and talk with you when they see you out walking.  Visiting a dog park lets you socialise with other owners while your dog socialises with their dogs.
Housesit for a change of pace
House and pet sitting is a fantastic way to shake things up a little bit – break the routine and enjoy the newness of discovering previously unexplored areas of your hometown.
Visit expensive cities and tourist towns.
In most major cities and tourist towns, accommodation and food is so expensive you need to limit your stay to a few days.  By house and/or pet sitting it's possible to stay longer to truly experience life in London, live like a local in Auckland, New Zealand, or relax beach side in Australia – for free!
What type of people house sit?
House sitters come from all walks of life. They often come in pairs but are sometimes alone, and range in age from young to old(er).
In general, when it comes to securing a gig, age and experience trump youth and beauty.
And while not all home owners are open to little people, lots of families are happy for another family to live in their home in their absence.  Meet some house sitters, here.
The History of House Sitting
Before the advent of the internet, house and pet sitting was typically an informal arrangement between people who knew one another.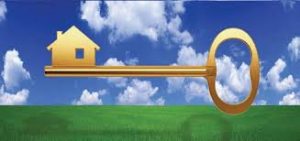 Over the past decade improvements in technology has spawned a new model of unpaid house and pet sitting made possible by house sitting websites.
The free model of house sitting started in Australia in 1993 when two young Aussie graduates identified the opportunity for people to "earn" free accommodation by providing absent home owners with live-in house and pet sitters. Originally a printed publication mailed to subscribers, in 1998 they launched the world's first free house sitting website, The House Sitters.
Since then, the practice of house sitting as a free service has moved from a niche proposition to become more and more mainstream, as people in all corners of the world discover that by registering with a reputable house sitting website, doors open to a whole new world of opportunity and adventure.
How do you know which house sitting site is best?
Increased acceptance of house sitting as a free service has spawned a rapid growth of participants and with this, a steady swell in online house sitting platforms.
But instead of being helpful, the plethora of platforms is causing confusion in the market place – particularly for newcomers who don't know the qualities to look for when choosing a house sitting website for their needs.
We've done the research so you don't have to!
House sitting as a lifestyle choice since 2011, on a quest to find the best house sitting assignments for ourselves we joined every house sitting website on the planet.
It soon became clear that for every good house sitting platform there were others full of information that was unreliable, out-of-date, or worse.  Some overstated their house sitting success by allowing house sitting jobs to remain 'active' for years past their due date. Others listed very few house sitting assignments and more hopeful house sitters than could be counted.
Over the past nine years of monitoring all prominent house sitting platforms, we've seen eight platforms come and go, leaving hopeful house sitters out in the cold.
Why Compare House Sitting® Websites?
Est 2015 Compare House Sitting® is the only resource dedicated to monitoring and review house sitting websites.
We do this by maintaining a watching brief on all prominent house and pet sitting websites.  Are they doing a good job? Do they deliver on their promise?  From this rigorous research we know which give the ¹best results, those that don't deliver at all, and everything in between.
Our Mission is to help others avoid time-wasting trial and error and gain a huge shortcut to the learning curve.
Read more About Compare House sitting Websites.
COPYRIGHT © Compare Housesitting® 2015-2020 All Rights Reserved