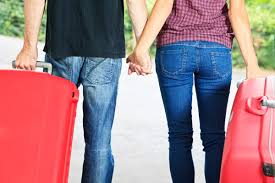 What is house sitting, exactly? The concept is simple. A home owner plans to vacate their residence for a while – anything from a few days to twelve months and everything in between. They search a house and pet sitting website to find a house sitter or two to keep things running smoothly on the home front while away. No money changes hands, because house and pet sitting is the win-win arrangement between people who co-operate for mutual benefit.
The History of House Sitting
Before the advent of the internet, house and pet sitting was typically an informal arrangement between people who knew one another. Over the past decade improvements in technology has spawned a new model of unpaid house and pet sitting made possible by housesitting websites. House and pet sitting is moving from a niche proposition to becoming more and more mainstream, as people in all corners of the globe discover that by registering with a reputable house sitting website, opens doors to a whole new world of opportunity and adventure.

What are the benefits of house and pet sitting?
The benefits to both parties is significant. Home owners go away knowing their home is less vulnerable to burglaries, and property and possessions will be defended against damage by storms, fire or flood with trusted house sitters in residence. For home owners who leave home for extended periods, having live-in housesitter(s) prevents the Vacancy Clause in their home & contents insurance policy from taking effect.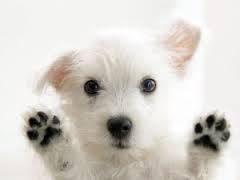 With pet ownership on the increase, an increasingly important aspect of housesitting is care of companion animals. Instead of being sent away to a pet 'motel', pets remain at home with their familiar routine maintained.  Some home owners do a stint of house sitting themselves while away, preferring to find free houses to 'sit' rather than pay expensive hotel accommodation. We explain how to find house sitters for home & pets.
On the other side of the fence are the House Sitters – singles, couples and families who register on house sitting websites to search for house sitting jobs. The opportunity to "earn" free accommodation in exchange for caring for other people's homes, property and pets is not a chore but a fabulous opportunity! During the day house and pet sitters get to explore a new area, either in their own country or on the other side of the world, and live like a local for a while. At night housesitters return to all the comforts of home – use of a kitchen, laundry, the telly, often WiFi. We explain how to apply for house sitting jobs with confidence.
Housesitting makes us feel good!
While both parties save money, on offer is much more than a simple economic equation. Sharing is part of human nature, and each interaction creates bonds between people. Doing things for others makes us feel great!

What type of people house sit?
House sitters come from all walks of life. They often come in pairs but are sometimes alone, and range in age from young to old(er). In general, when it comes to securing a gig, age and experience trump youth and beauty. And while not all home owners are open to little people, lots of families are happy for another family to live in their home in their absence.  Meet some house sitters, here.
Does house sitting cost?
The only cost involved is a nominal membership fee paid by house sitters to register with a house sitting website. Most platforms do not charge home owners to register and list their house sitting assignment, however, there is a trend among UK based global house sitting websites to charge home owners to connect with housesitters. Read more
Why housesitting isn't entirely free
A condition of most house sitting jobs is that house sitters not only take care of the routine maintenance of the house and property (collect mail and periodicals, put out rubbish, mow lawns, water plants), house sitters need to set aside time for the pets in their care. The amount of time varies with the breed and age of the companion animals. Cats needs' are simple and, while generally regarded as low maintenance, in the case of inside cat(s) there are litter trays to fill and clean. Dogs require more dedicated care time as most need to be walked once, if not twice, a day.
How do house sitting websites work?  
House sitting websites provide a virtual meeting place for those on both sides of the house sitting fence. Housesitting sites work beautifully connecting house sitters and home owners – whether around the corner or on the other side of the world.  Similar to AirBnB, registered members set up their Profile and communicate with one another incognito via the site's messaging system. Home owners list their house sitting assignment and receive messages from registered house sitters. The 'best' sites internal messaging system protects the identity and location of each individual until each party agrees to exchange personal details.  And so communication commences until the home owner selects their trusted house and pet sitter.
How do you know which house sitting site is best?
Increased acceptance world-wide of house and pet sitting has spawned a rapid growth of participants and with this, a steady swell in online house sitting platforms. Instead of being helpful, the plethora of platforms is causing confusion in the market place – particularly for newcomers who don't know the qualities that distinguish a good house sitting website from the others.  We explain the qualities to look for when choosing a House Sitting Website.
At Compare House Sitting® we are working hard to make sure consumers are informed about house sitting websites in the market place. Are they doing a good job? Do they deliver on their promise? Is the site run by real people or only robots? Compare House Sitting® is the ONLY platform dedicated to ongoing comparison and analysis of housesitting websites. Our goal is to steer people in the direction of reliable house sitting websites so they eliminate time-wasting trial and error, avoid the frustration of things not working as expected, and gain a huge shortcut to the learning curve.  Read more about compare housesitting websites.
These are the ¹best regional websites for house sitting Australia and UK, America and Canada.
House Carers was the world's first platform for house and pet sitting world-wide.
COPYRIGHT © Compare Housesitting® 2015-2018 All Rights Reserved