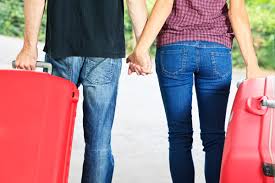 The concept is simple.   A home owner plans to vacate their residence for a while – anything from a few days to a few months.  They search a house sitting website to find a trusted house sitter or two to keep things running smoothly on the home front while away.  Housesitters care for home, property and pets in exchange for accommodation while the home owner is away.  Both parties save money!
House sitters get free accommodation, plus use of a full kitchen plus all the comforts of home – either for a little while or (quite) a long time.  The amount of money saved depends on where in the world one house sits and for how long.  Read Case Studies of house sitters, here.
Home owners save the cost of one or all of the following – pet motel, lawn mower man, gardener, pool man. An added bonus is live-in security while away – priceless!  Read Testimonials of Home Owners, here.
Who would allow a stranger to live in their home?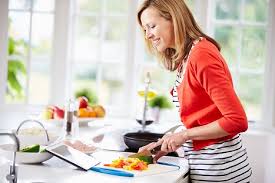 Home Owners the world over are welcoming House Sitters into their home.  Strangers no longer, house sitters have been interviewed by Skype, phone or in person, with references checked and validated, long in advance of being given the key to the door. House sitting is a core component of the fast growing practice of peer-to-peer collaboration. Read more
What type of people house sit?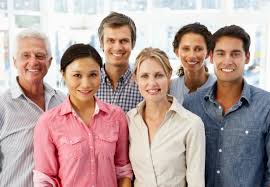 House sitters come from all walks of life. They often come in pairs but are sometimes alone, and range in age from young to old(er). In general, when it comes to securing a gig, age and experience trump youth and beauty. And while not all home owners are open to little people, lots of families are happy for another family to live in their home in their absence. For house sitters, minding any given property is not a chore but a fabulous opportunity! They get to live for free for a while and explore a new area, city or country. Meet some house sitters, here.
Does it cost?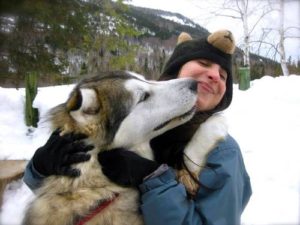 For the most part, the only cost is annual membership to a house sitting website paid by house sitters. Home owners do not need to pay to join and advertise on most house sitting platforms, where they list their house sitting job for free. However, there is a trend among overseas based house sitting sites to charge home owners to connect with housesitters. Read more
House sitting is traditionally a free service, a win-win arrangement between people who co-operate for mutual benefit rather than financial gain. House Sitters do not charge as their 'payment' is free accommodation in exchange for caring for another's home and pets. Some overseas websites list Professional House Sitters who charge a fee, but this is not the norm.
So-called "professional" house sitters are not necessarily more experienced and commited. The word "professional" simply indicates the house sitter will charge the home owner. Read more
Some home owners may ask for a Security Deposit or Contribution from the house sitter for outgoings such as electricity, gas or internet.  For instance, a Security Deposit may be required when the house sitting job is for a long period of time, or the house contains a lot of valuable possessions.  House sitters may be asked to contribute toward outgoings if significant energy costs are likely to be incurred, such as heating during winter in a cold climate or cooling during summer in a hot climate. Every aspect of the house sitting arrangement is negotiable. If a house sitter prefers not to hand over money and the home owner requires this, the housesitter can simply withdraw their application.Read more
How do house sitting websites work?  
House sitting websites are virtual networks connecting home owners and house sitters, whether around the corner or on the other side of the globe. They provide a virtual meeting place where the identity and precise location of the individual is protected until both parties agree to share this information. Once registered, home owners can advertise their house sitting assignment to which house sitters apply via the site's secure internal messaging system. On some sites, once registered, home owners can connect with house sitters direct.  See current home owner ads, here.
How do you know which house sitting site is best?
The practice of house and pet sitting is growing world-wide.  And the increased interest in searches for "house sitting" is seeing more and more house sitting websites popping up online. Rather than being helpful, the plethora of platforms is daunting: particularly for newcomers because how can they tell a good house sitting site from the others?  
The founders of Compare House Sitting® have either used or monitored most prominent house sitting websites in the past 5.5years of house and pet sitting.  We know those that give the best results, ones that don't deliver at all, and everything in between.
Compare, Review and Self-Select from some of the best house sitting websites, here.
House and pet sitting is here to stay
Many people in this big wide world are keen to travel and happy to trade house sitting services for free accommodation along the way. And more and more home owners are embracing the sharing economy, trusting the house sitting website to protect their privacy until they decide to disclose personal details.  Other factors contributing to the world-wide house sitting boom include:-
Baby boomers retiring from work, but not from life.  Intent on making the most of the time they have left on the planet, more and more internet savvy retirees are embracing the social practice of managing their life through online 'collaborative communities'.
The mobile workforce is growing.  And for the work-anywhere portable worker who enjoys a few home comforts while travelling, house sitting is an excellent option for accommodation.
In Australia, more and more people are turning to house sitting to save money for a first home deposit.  In fact, Australians aged between 18 and 35 make up one third of all Aussie house sitters, Read more at Save home deposit by house sitting.
House sitting can make dreams come true
House Sitters: Craving to get off the treadmill for a while? Want head space to work on that passion project? Heard about people taking longer holidays by earning free accommodation along the way? Read more
Home Owners: Dream of having more or longer, holidays? Yearn to spend time with loved ones far away? Have your life circumstances suddenly changed?  Reluctant to leave home and property unattended?  Keen for your pets to remain in their home environment and familiar routine?
Whichever side of the housesitting fence you are on, Compare House Sitting® can help.  Our free Tips, Tricks and Insider Information will help you connect with confidence.  So that, like me, you can make dreams come true.  Read My Story, here.
COPYRIGHT © Compare Housesitting® 2015 All Rights Reserved